Next up
An Overview of Adobe Photoshop Elements and Premiere Elements
Your browser needs to be JavaScript capable to view this video
Try reloading this page, or reviewing your browser settings
You're watching a preview of subscription content. Log in to check access
This instructional video will teach you how to convert old media to a digital format, and use two Adobe programs to restore, enhance, and organize them. New life can be breathed into faded and damaged old photographs, negatives, slides, and home movies. This video will guide you in using Adobe Photoshop Elements 2019 and Adobe Premiere Elements 2019 to digitize and edit vintage media for professional results.
Because older types of media are vulnerable to the ravages of time, the sooner they can be copied to digital storage the better. Once those old images have succumbed to mold, mildew, or suffered chemical degradation, it may be too late to save them. Adobe Photoshop Elements and Premiere Elements can aid you in the preservation of these treasured memories.
What You Will Learn
Use Adobe Photoshop Elements and Premiere Elements to digitize photographic prints, 35mm negatives, slides, film, and video

Discover the hardware/equipment needed to digitize images

Correct flaws such as scratches and tears on photographs and videos

Revive faded images that have a loss of color using Photoshop Elements' various tools and features

Colorize black and white images using Photoshop Elements

Work with film-based and tape-based home videos, including 8mm, super 8, 16mm, and VHS, using Premiere Elements
Who This Video Is For
Beginners and amateur photographers who are looking to gain the skills needed to retouch and digitally archive old family photos and home videos.
This segment will briefly discuss Adobe Photoshop Elements and Premiere Elements and how they'll be used to digitize and enhance vintage images such as photographic prints, 35mm negatives, slides, and both film and video tape based home movies.
About The Author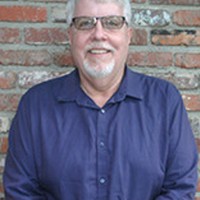 Phillip Whitt has a passion for images, and has been involved with digital image editing and graphic design since the 1990s. As a freelance photo editing/restoration and graphic design professional, he has retouched and restored countless photographs. Mr. Whitt also has extensive experience in digitizing photographic slides, negatives, and home movies, and holds a number of certifications demonstrating proficiency in programs such as Adobe Photoshop CS, Desktop Publishing, Scribus Basics, GIMP 2.6, and Photo Impact. Mr Whitt is also an author of several Apress titles including Beginning Photo Retouching and Restoration Using GIMP, Pro Freeware and Open Source Solutions for Business, Pro Colorizing With GIMP, and Beginning Pixlr Editor.
About this video
Author(s)

Phillip Whitt

DOI

https://doi.org/10.1007/978-1-4842-5386-1

Online ISBN

978-1-4842-5386-1

Total duration

1 hr

Publisher

Apress

Copyright information

© Phillip Whitt 2019
Video Transcript
[MUSIC PLAYING]
Welcome to this instructional video, digitizing and enhance vintage media with Adobe Photoshop and Premiere Elements. My name is Phillip Whitt. I'm a photo retouching restoration professional. I have many years of experience digitizing vintage media such as old home movies, film negatives, and slides. I'm also an author of several Apress titles pertaining to image editing.
We'll start by taking a quick look at Adobe Photoshop Elements. And Premiere Elements. Then we'll look quickly at the various types of vintage media and the equipment you'll need for the digitizing process. We'll look at how Photoshop Elements will help you enhance your images, learn how to fix faded photos, repair damaged images, and even colorize black and white photos.
We'll then see how to create slideshows using Elements Organizer and first-rate home movies using Premiere Elements. Now, let's move on to the first video.