Next up
Additive and Subtractive Colors
Your browser needs to be JavaScript capable to view this video
Try reloading this page, or reviewing your browser settings
You're watching a preview of subscription content. Log in to check access
Explore the terminology of color theory and understand the difference between various color rules and harmonies. This video shows you how to apply that knowledge to alter the color of an artwork using the Adobe Color Theme panel and the Color Guide in Photoshop and Illustrator. Lastly, you will briefly look at what other environmental and physical factors affect color outside of Adobe and some ways that you can use both applications to help see what a person who is color blind sees.
What You Will Learn
Understand color theory through a visual process

Gain the basics of color theory using the color wheel diagram

Apply concepts on raster art in Photoshop and vector art in Illustrator
Who This Video is For
Students, graphic designers, and corporate administrators who need to create documents for events; and beginner to intermediate level users with some experience in basic layout in Photoshop and Illustrator.
About The Author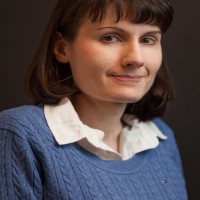 Jennifer Harder has worked in the graphic design industry for over 10 years. She has a degree in Graphic Communications and is currently teaching courses on Adobe software at Langara College in British Columbia, Canada. She enjoys talking about Adobe and her interests include: writing, illustration, and working on her websites.
About this video
Author(s)

Jennifer Harder

DOI

https://doi.org/10.1007/978-1-4842-4974-1

Online ISBN

978-1-4842-4974-1

Total duration

1 hr 10 min

Publisher

Apress

Copyright information

© Jennifer Harder 2019
Video Transcript
[MUSIC PLAYING] Hello there. My name is Jennifer Harder, and I am a continuing studies instructor in computer technology at a college in Vancouver, BC, Canada. I am an author for Apress and have written three books and created a video with them on the topics of Adobe Creative Cloud software. Welcome to my video, "Introduction to Color Theory with Adobe Photoshop and Illustrator– Creating Color Harmony for Digital and Print Production."
In this video, we'll be exploring what color theory is and how you can apply what you discover when working on projects in Photoshop and Illustrator. Later we'll look at other color factors that are external and internal and how they affect our experience of color outside of the Adobe software. Finally, we'll look at how color affects those who are colorblind and how we can proof our art to make sure the widest range of sighted people can view it successfully. You can find a link to the project files at the bottom of the video if you want to work along with me in Photoshop and Illustrator.