Next up
Image Editing in Photoshop
Your browser needs to be JavaScript capable to view this video
Try reloading this page, or reviewing your browser settings
You're watching a preview of subscription content. Log in to check access
Prepare a photograph in Photoshop for use as a texture and surface for a 3D object in Cinema 4D Lite, and then animate that 3D object. This video shows you how 3D animation can stand alone and how you could incorporate it into After Effects to add effects and other elements to your animation project.
You'll go through an example that covers a wide variety of skills you can apply to your future project and see the process from start to finish in Adobe Photoshop and After Effects/Cinema 4D Lite. You'll make selections, add layers, mask, create materials and objects, modify them, and animate the result. This video includes a detailed step-by-step explanation of every aspect involved in the making of the final video.
What You Will Learn
Use editing and layer masking in Photoshop

Create a new project and import a Photoshop file in Cinema 4D Lite

Master keyframing and basic animation principles, such as motion path and easing

Apply materials and lights to a 3D object in Cinema 4D Lite

Animate a 3D object in Cinema 4D Lite and prepare it for use in After Effects
Who This Video Is For
Intermediate users of Cinema 4D Lite and Photoshop.
About The Author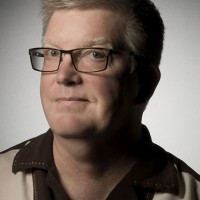 Jeff Shaffer has been a freelance commercial photographer and video producer for more than 25 years, and has taught at the School of Visual Arts in New York City, and a number of software training companies as an Adobe Certified Instructor, both online and on-site. In that capacity, Jeff regularly travels around the United States for corporate, government, and media company training sessions. Jeff also has a number of instructional videos and other video projects on his Vimeo page.
About this video
Author(s)

Jeff Shaffer

DOI

https://doi.org/10.1007/978-1-4842-4509-5

Online ISBN

978-1-4842-4509-5

Total duration

39 min

Publisher

Apress

Copyright information

© Jeff Shaffer 2019
Video Transcript
[INSTRUMENTAL MUSIC]
Welcome to Creating and Animating a 3D Object with Adobe Photoshop and Cinema 4D light. Hi, I'm Jeff Shaffer. I'm an Adobe certified instructor, commercial photographer, and video producer. I've taught in the graduate program in digital photography at the School of Visual Arts in New York City.
And I conduct regular training sessions in Photoshop, After Effects, and Premiere Pro, both online and onsite, for a number of training companies in the United States. Here are some links to my work. Feel free to contact me anytime via email, jeff@towerabovestudio.com.
This intermediate level course will help you develop some essential skills in Photoshop, Cinema 4D light, and After Effects. Techniques, such as keyframing, 3D object creation, materials application, 3D lighting, and After Effects integration are all detailed in this project.
I provided the image file you'll need to follow along. You can access this file by clicking on the source code link provided. I think you will find this course both informative and entertaining. And I hope it will inspire you to create some great work of your own.