The International Politics of Human Trafficking, Gillian Wylie
The 'migration crisis' of 2015–16 has cast European states into disarray, with members at odds over how to respond. Should refugee rights prevail? Will states agree to share the burden? Or is it imperative to stop people's movement in the name of national identity and security? In Europe's incoherent actions to date, elements of all these responses appear within each member and across the Union. Prominently however, responses which frame migrants as a security threat requiring exclusionary policies are on the rise. The Hungarian border fence, NATO operations in the Mediterranean and the EU–Turkey return deal being prime examples. Curiously, in seeking to legitimize this 'securitized' response to the migration crisis, frequent recourse is made to the language of combatting human trafficking. Hungarian Prime Minister Orban refers to the fence as a means to mete out 'punishment for human trafficking that will be so severe that it will be really deserved by those who do business with the life and fate of others' (NBC News, 2015). Similarly, NATO naval vessels patrol to 'crack down on human trafficking and criminal networks fuelling the migration crisis' (Deutsche Presse-Agentur, 2016). How has the concern to prevent human trafficking, borne for many out of the desire to protect the human rights of exploited people, become a means to justify the exclusion of migrants at Europe's borders?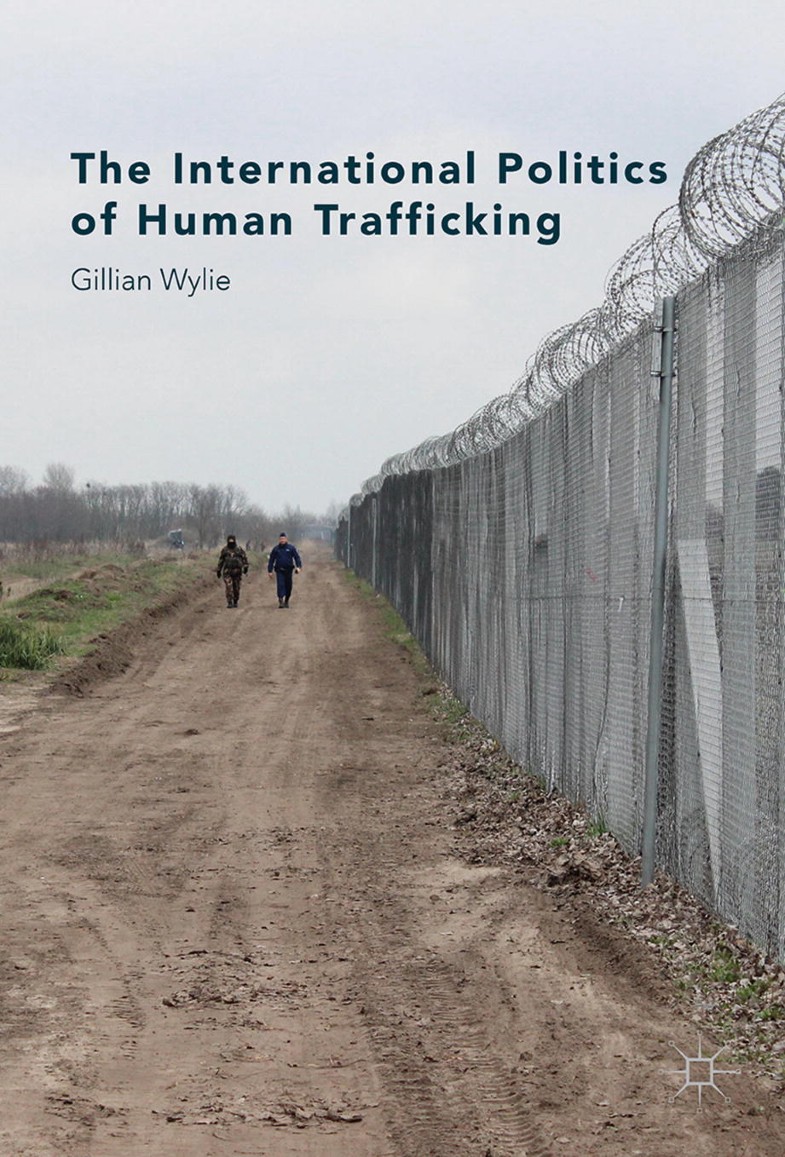 This book seeks to answer this question by tracing the spectacular rise over the last 20 years of human trafficking as an international political issue. Before the 1990s interest in human trafficking was dormant but two decades later it is an international cause celebre. The anti-trafficking UN Palermo Protocol of 2000 spawned a host of new institutions, laws and policing regimes around the world. Simultaneously, new anti-trafficking law in the US gave the State Department a role in monitoring and judging all states responses to the issue. Nowadays anti-trafficking local and global civil society activism is rife and raucous, media depictions proliferate and even celebrities take up the cause. All of this despite the consensus that statistical claims about human trafficking are dubious.
The impetus behind all this activity can be traced to transnational advocacy work by radical feminists and faith-based organizations, particularly in relation to their concerns over sex trafficking in women and children. However, this book argues that the willingness of states to develop anti-trafficking frameworks stems only partially from moral concerns and essentially from their interests in enhancing border controls against the assumed threat of transnational organised crime and finding means to discipline the transnational mobility of people. Using the idea of a 'norm lifecycle', this book argues that the creation and shape of this new global architecture is rooted in the strange convergence of NGO advocacy with state's interests in seeking to manage the globalizing world.
Gillian Wylie is Assistant Professor of International Peace Studies in Trinity College Dublin. Her research and teaching interests span human trafficking and migration, international politics and gender issues as they relate to war and peace.
The International Politics of Human Trafficking. Published by Palgrave Macmillan 2016.
Copyright information
© Springer Nature Limited 2019