Design of Functional Imidazolium-Based Ionic Liquids for Biomass Processing
Living reference work entry
DOI:
https://doi.org/
10.1007/978-981-10-6739-6_44-1
Introduction
Imidazolium-Based Ionic Liquids
In 1982, room-temperature ionic liquids (ILs) based on 1,3-dialkylimidazolium salts with a tetrachloroaluminate anion were first reported [
26
] as shown in Fig.
1
, and they are recognized as the first-generation ILs. In 1992, Wilkes and Zaworotko improved the air and water stability of imidazolium-based ILs (Im-ILs) by replacement of the moisture-sensitive anion by a tetrafluoroborate or other anions, resulting in the second-generation ILs [
25
]. These findings opened the door to numerous applications such as reaction media for various kinds of organic reactions. Task-specific ILs were proposed as the third-generation ILs [
4
].These Im-ILs have functional groups and are designed to have particular properties to achieve specific applications.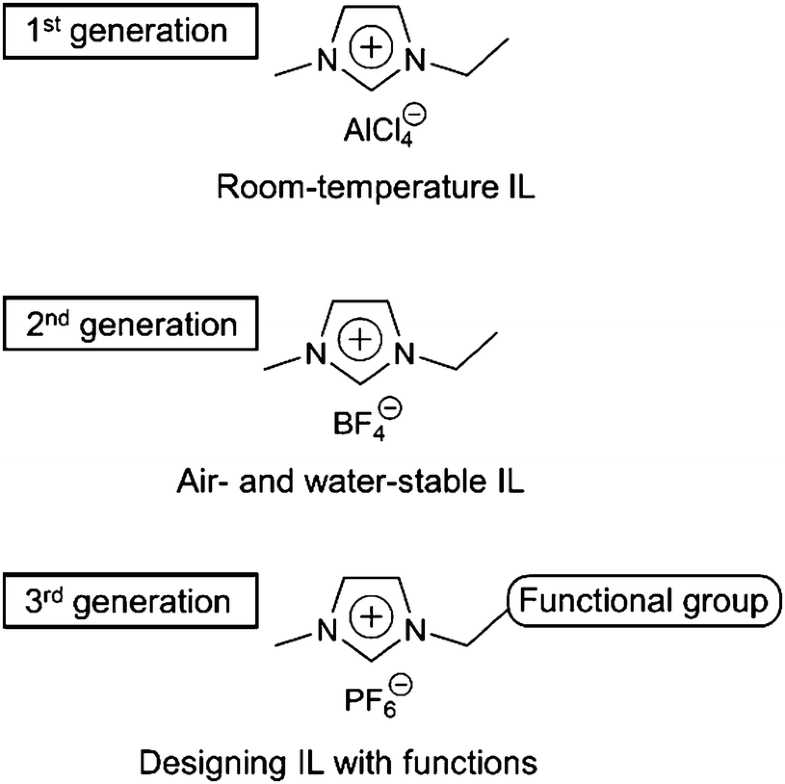 Copyright information
© Springer Nature Singapore Pte Ltd. 2019
Section editors and affiliations