Sedimentary Sequence/Parasequence/Systems Tracts (Highstand, Lowstand, Transgressive, Shelf Margin)
Living reference work entry
DOI:
https://doi.org/
10.1007/978-94-007-6644-0_177-1
Sequence Stratigraphy
The methodology of sequence stratigraphy uses a framework of genetically related sedimentary geometries and their bounding surfaces to determine the depositional setting of the sedimentary section of the earth's crust. This framework is built from the interpretation of seismic, well data, adjacent outcrops and knowledge of regional geology tied to an understanding of sedimentology, and modern and ancient depositional systems (Fig.
1
). This template can then be extrapolated to predict sediment character in the nearby subsurface and outcrops.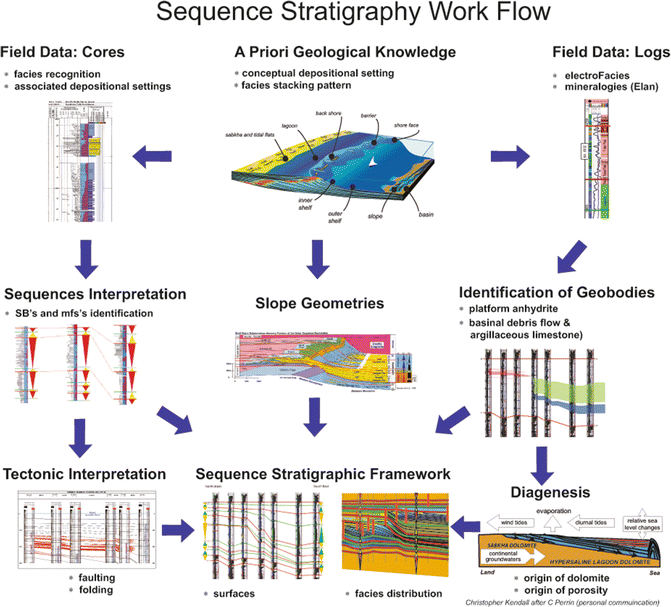 Keywords
System Tract 
Sequence Stratigraphy 
Transgressive System Tract 
Lowstand System Tract 
Maximum Flooding Surface 
These keywords were added by machine and not by the authors. This process is experimental and the keywords may be updated as the learning algorithm improves.
Copyright information
© Springer Science+Business Media Dordrecht 2014