Earthquake
Living reference work entry
DOI:
https://doi.org/
10.1007/978-94-007-6644-0_106-1
Definition
The term earthquake describes ground shaking and radiation of seismic energy, which is caused, e.g., by slip on a fault, magmatic activity, or cavity collapse.
Introduction
Earthquakes are events of seismic ground shaking caused, e.g., by the release of elastic stress accumulated along a previously locked fault zone (Fig.
1
), by magmatic activity, or by the collapse of caves. Further, human activity such as mining and hydrocarbon exploitation, underground nuclear explosions, geothermal fluid injection, or rapid water level changes in dam lakes may cause earthquakes. Mostly, stress release occurs suddenly and unpredicted. In the case of large earthquakes, ground shaking may be considerable and cause devastation and fatalities.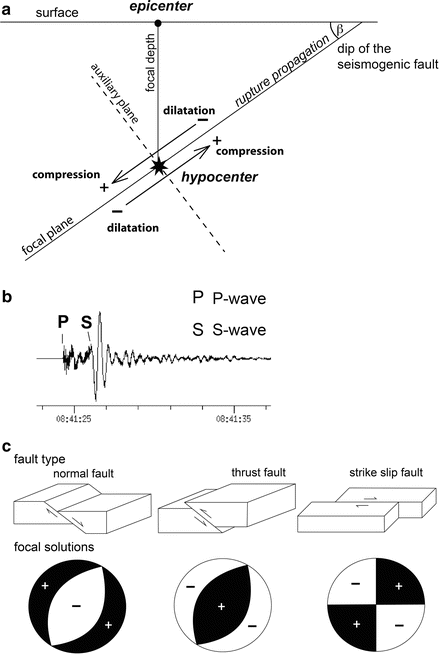 Keywords
Ground Motion 
Seismic Wave 
Seismic Hazard 
Subduction Zone 
Fault Plane 
These keywords were added by machine and not by the authors. This process is experimental and the keywords may be updated as the learning algorithm improves.
Copyright information
© Springer Science+Business Media Dordrecht 2014