Definitions
What Is Nano-concrete?
Portland cement concrete is a complex nanostructured, multiphase, multiscale composite material that evolves over time [
1
,
2
]. The elementary block calcium-silicate-hydrate (C-S-H), which holds the concrete composite together, is also a nanostructured material (Fig.
1
) [
3
]. The properties of concrete exist in multiple length scales (nano to micro to macro). Processes occurring at the nanoscale ultimately affect the engineering properties and long-term performance of concrete [
2
].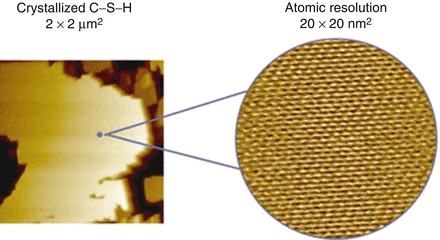 Keywords
Compressive Strength 
Portland Cement 
Cement Paste 
Colloidal Silica 
Recycle Aggregate Concrete 
These keywords were added by machine and not by the authors. This process is experimental and the keywords may be updated as the learning algorithm improves.
Copyright information
© Springer Science+Business Media Dordrecht 2015