Copper Production in Mexico
Living reference work entry
DOI:
https://doi.org/
10.1007/978-94-007-3934-5_9872-1
Copper is a metal more easily smelted than iron and has qualities of malleability, reasonable tensile strength, and corrosion resistance that made it commonly used in preindustrial times (Forbes,
1950
) (Video
1
). From the standpoint of the Middle American peoples, it was the most important metal and played a prominent role in the prehispanic metallurgy of Ancient Mexico (Hosler,
1994
). Today, copper is one of the cornerstones of the Mexican economy.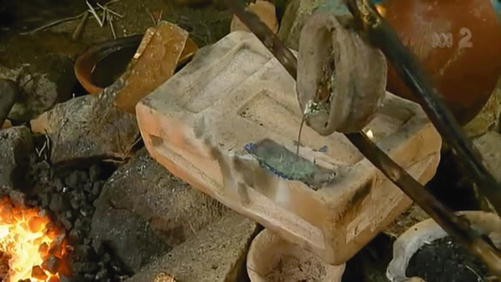 Keywords
Copper Sulfide 
Porphyry Copper 
Porphyry Copper Deposit 
Copper Production 
Native Copper 
These keywords were added by machine and not by the authors. This process is experimental and the keywords may be updated as the learning algorithm improves.
Copyright information
© Springer Science+Business Media Dordrecht 2014