Embalming in Egypt
Living reference work entry
DOI:
https://doi.org/
10.1007/978-94-007-3934-5_8562-2
Embalming is the artificial preservation of the body. In Egypt, the first examples date to Late Predynastic times (late fourth millennium BCE), when the tight wrapping of the corpse is first found at the site of Hierakonpolis. Prior to this, bodies were simply laid in graves in the desert, where in some cases the hot and dry conditions promoted the natural desiccation of the body, producing a wholly natural "mummy" (Fig.
1
).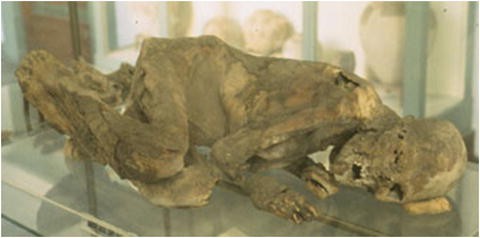 Keywords
Middle Kingdom 
Animal Mummy 
Mummification Process 
Votive Offering 
Early Roman Period 
These keywords were added by machine and not by the authors. This process is experimental and the keywords may be updated as the learning algorithm improves.
Copyright information
© Springer Science+Business Media Dordrecht 2013