Metallurgy in Southeast Asia
Situated at the eastern terminus of the mighty Himalayan range, Southeast Asia's early metal technologies are intimately related to similar developments in neighboring Eurasian populations – namely, in present-day China and India (Fig.
1
). This chapter will summarize past and current academic thinking on how regional base metal (copper, tin, lead, iron) production, exchange, and consumption was initiated and evolved from the début of the Mainland Southeast Asian (MSEA) Bronze Age through to the Historical era, c. 500 AD. The Island Southeast Asian Metal Age will be briefly treated at the end due to the significant time gap in its appearance.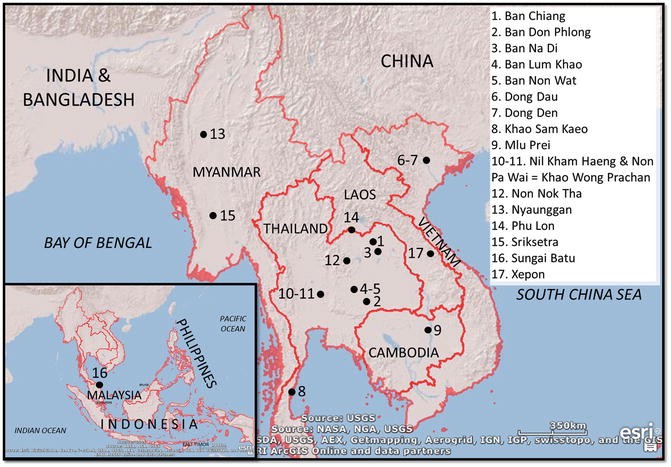 Keywords
Lead Isotope Analysis 
Lead Isotope Signature 
Sociopolitical Complexity 
Primary Metal Production 
Primary Copper Production 
These keywords were added by machine and not by the authors. This process is experimental and the keywords may be updated as the learning algorithm improves.
Copyright information
© Springer Science+Business Media Dordrecht 2014