Spurs and Grooves
Reference work entry
DOI:
https://doi.org/
10.1007/978-90-481-2639-2_255
Definition
Spurs and grooves form a comb-tooth structure common to many coral reef fronts. Best developed on the windward side of reefs, the structure consists of elongate channels or grooves, a few meters wide and deep, separated by seaward-extending coral ridges or spurs (Figure
1
) (Maxwell,
1968
, p. 110). Grooves are commonly floored with coral rubble or carbonate sand. Where actively accreting, spurs are covered with living corals. Where accretion has ceased, spurs harbor associated benthic organisms (Shinn,
1963
).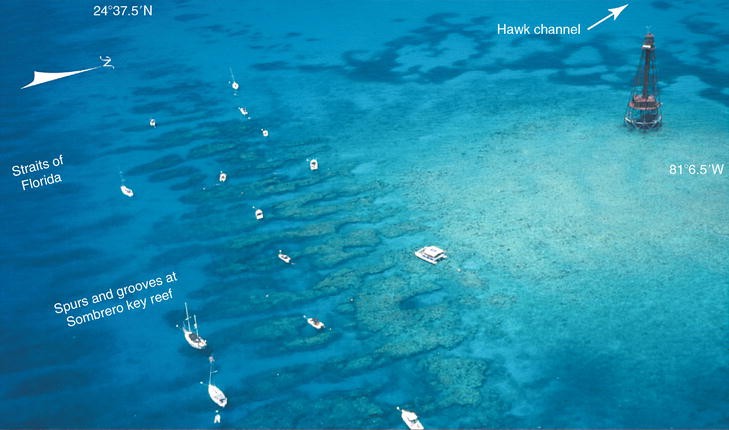 Copyright information
© Springer Science+Business Media B.V. 2011