Argyris, John Hadji
Living reference work entry
DOI:
https://doi.org/
10.1007/978-3-662-53605-6_313-1
Keywords
Argyris 
Timoshenko Medal 
Copernicus Medical 
Prominent Landowners 
Civil Engineering Studies 
These keywords were added by machine and not by the authors. This process is experimental and the keywords may be updated as the learning algorithm improves.
John Hadji Argyris (∗August 19, 1913, in Volos, Greece; †April 2, 2004, in Stuttgart, Germany) is a pioneer of computer applications in science and engineering, among the creators of the finite element method (FEM).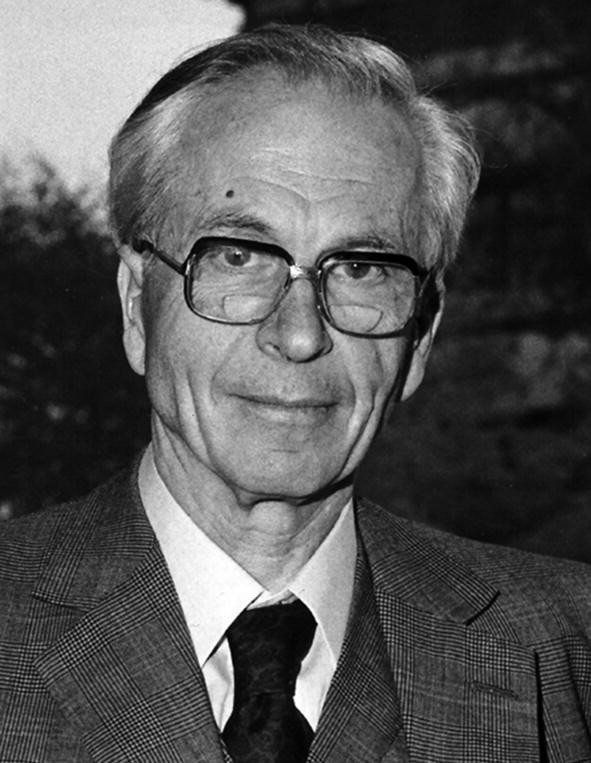 Education
Argyris was born Ioannis Hatziargyris, son of Nikolaos, in the Greek city of Volos, 300 km from Athens. The Hatziargyris family members were prominent landowners in the plains of Thessaly. John's mother was Loukia Karatheodoris, the daughter of an engineer and diplomat who had been the Prince of Samos before the union of that island with Greece in 1912. Her family members were prominent in Greek society within the Ottoman Empire; one of them was the mathematician Constantin Carathéodory. The Hatziargyris family moved to Athens when John was 6 years old.
Whatever schooling he had evidently enabled him to enter the National Technical University of Athens, where he studied civil engineering. It seems that he did not complete his studies, because antipathies between his family and one of the professors purportedly led to his departure in 1934 for Germany and specifically for the TH Munich. There he obtained his diploma (Dipl.-Ing.) qualification in 1936 and worked for some time as a scientific assistant, after which he found employment in a private consulting company (Gollnow company in Stettin), where he was involved among other things in high radio transmitter masts. He also married Elmina Ragavis, the daughter of the Greek ambassador to Germany.
Professional Career
How long Argyris stayed with the company is not clear. Also unclear is how he came to leave Germany and enroll in a 1-year course for flight engineers at the ETH of Zürich, Switzerland, according to the records of which he stayed from October 1941 to March 1942.
By May 1943, Mr. Hadji Argyris had reached England, where he entered the employment of the Royal Aeronautical Society (RAeS) in London. His task was to work on the checking and creation of the data sheets that the society issued for the guidance of designers of aircraft structures. This employment lasted until 1949. On October 1949, Argyris was appointed senior lecturer in the Department of Aeronautics, Imperial College London. He was promoted to a readership in 1950 and to a professorship in 1955.
By 1959, Argyris was already spending some time in Stuttgart, where he had been invited to set up a new aeronautical department, later known as the Institute for Statics and Dynamics of Aircraft and Aerospace Structures (ISD). He thus managed two leading but separately governed university research groups, dividing his time equally between the two for several years.
Argyris would have been 70 years old in August 1983, which must have precipitated the end of his position at ISD. The Institute for Computer Applications in Stuttgart is said to have been founded by the Technische Hochschule specifically to allow him to continue his much-valued activities.
Scientific Achievements and Honors
Argyris was involved largely in the development of the finite element method along with Ray William Clough and Olgierd Zienkiewicz after an early mathematical pre-working of Richard Courant. His contribution (refer, e.g., to Argyris and Dunne, 1952 and Argyris and Kelsey, 1960) to this development can be regarded as peripheral, because he was not dealing with discretized continua in the true sense. Instead, the papers focused more on the energy theorems that the equations embodied. However, the matrix methods that he developed for handling the resulting algebraic equations proved to be ideal also for the equations to which the discretized continua gave rise.
Argyris was awarded the Royal Aeronautical Society Silver Medal in 1971 and was elected a Fellow of the Royal Society in March 1986. He has been honored by a great number of distinctions including the Theodore von Kármán Medal (Engineering Mechanics Division of the American Society of Civil Engineers) in 1975, Timoshenko Medal (ASME) in 1981, I. B. Laskowitz Gold Medal in Astronautics (New York Academy of Sciences), and Copernicus Medal (Polish Academy of Sciences).
References
Argyris JH, Dunne PC (1952) Structural analysis. Part II of handbook of aeronautics, vol 1. Pitman, London

Google Scholar

Argyris JH, Kelsey S (1960) Energy theorems and structural analysis. Butterworths, London

CrossRef

Google Scholar
Copyright information
© Springer-Verlag GmbH Germany, part of Springer Nature 2018
Section editors and affiliations