General Information on Finland
Finland, located in Northern Europe, is one of the world's northernmost countries (Fig.
1
). Finland remained largely an agrarian country until the 1950s. Thereafter, it rapidly developed an advanced economy while building an extensive Nordic-style welfare state, resulting in widespread prosperity. Finland is a top performer in numerous metrics of national performance, including education, economic competitiveness, civil liberties, quality of life, and human development. The population of Finland in 2014 was 5.471 million. The average population density (18 inhabitants per km
2
) is the third lowest of any European country. The World Economic Forum ranks Finland's higher education and training first in the world (WEF
2013
). Around 33 % of residents have a tertiary degree.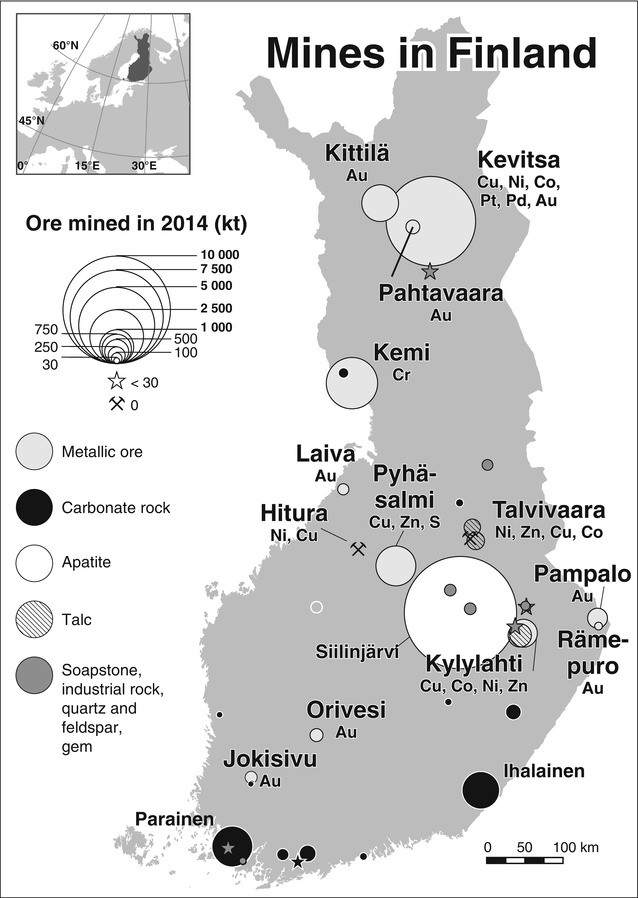 Keywords
Gross Domestic Product 
Platinum Group Metal 
Mineral Sector 
Extractive Industry 
Real Gross Domestic Product 
These keywords were added by machine and not by the authors. This process is experimental and the keywords may be updated as the learning algorithm improves.
Copyright information
© Springer-Verlag Berlin Heidelberg 2016