Life Cycle Assessment: Goal and Scope Definition
Living reference work entry
DOI:
https://doi.org/
10.1007/978-3-642-35950-7_16860-1
Definition
The goal and scope definition is the first phase of the life cycle assessment (LCA) methodology according to the ISO standard for LCA (ISO 14040 2006; ISO 14044 2006). The overall LCA methodology and its applications are treated in the entry on Life Cycle Assessment.
Theory and Application
The LCA methodology comprises four methodological phases among which the goal and scope definition (G&S) is the first as illustrated in Fig.
1
. The G&S phase is where the study is defined and central choices made regarding its conduct.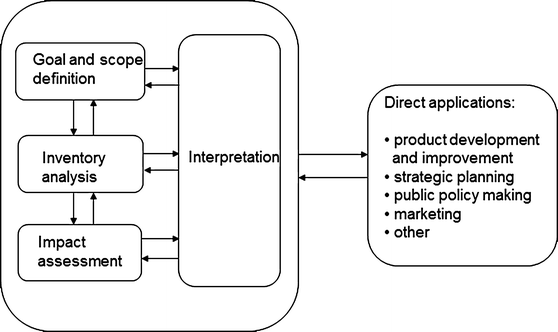 Section editors and affiliations