Na+/Melibiose Membrane Transport Protein, MelB
Living reference work entry
DOI:
https://doi.org/
10.1007/978-3-642-35943-9_10082-1
Introduction
Melibiose permease (MelB) is encoded by the
melB
gene in the
melAB
operon, which is present in many Gram-negative bacteria. MelB belongs to the glycoside–pentoside–hexuronide:cation symporter (GPH) family (TC 2.A.2) of the major facilitator superfamily (MFS). MelB catalyzes the transport of di- or trisaccharides containing a
d
-galactopyranosyl ring or galactose, and the native substrate is melibiose, a disaccharide formed by an α-1,6 linkage between galactose and glucose (
d
-Gal-α(1 → 6)-
d
-Glc) (Fig.
1
). It can be also formed by invertase-mediated hydrolysis of raffinose, which produces one melibiose and one fructose.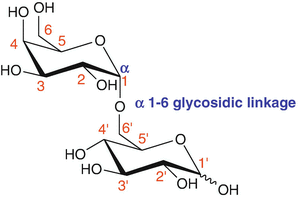 Copyright information
© European Biophysical Societies' Association (EBSA) 2018
Section editors and affiliations