Mach Bands
Living reference work entry
DOI:
https://doi.org/
10.1007/978-3-642-27851-8_348-1
Definition
In this brightness illusion the physical contrast on the edge between the adjacent shades of gray is exaggerated (Fig.
1
). Austrian physicist and philosopher Ernst Mach (1838–1916) introduced this, now famous, optical illusion in 1865.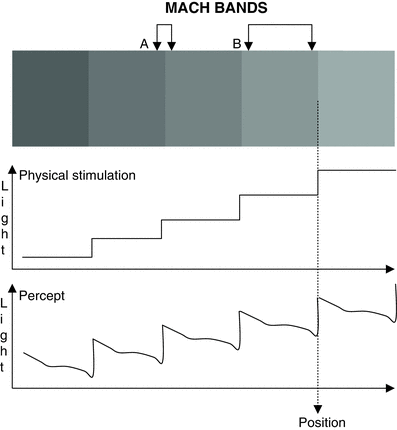 Keywords
Spatial Frequency 
Lateral Inhibition 
Mach Band 
Illumination Edge 
Luminance Step 
These keywords were added by machine and not by the authors. This process is experimental and the keywords may be updated as the learning algorithm improves.
Copyright information
© Springer Science+Business Media New York 2015