Simultaneous color contrast
Living reference work entry
Latest version View entry history
DOI:
https://doi.org/
10.1007/978-3-642-27851-8_268-2
Definition
Simultaneous color contrast is the condition whereby two surfaces with the same spectral composition are perceived to have a different color when they are placed against different chromatic backgrounds (see Fig.
1
).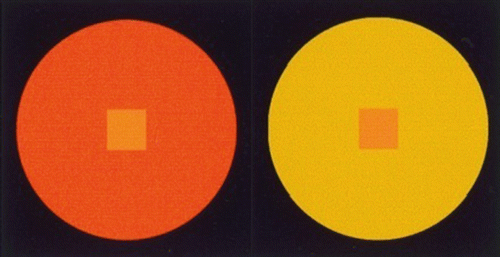 Keywords
Contrast Effect 
Sensitive Receptor 
Surface Color 
Gray Region 
Perceptual Group 
These keywords were added by machine and not by the authors. This process is experimental and the keywords may be updated as the learning algorithm improves.
Copyright information
© Springer Science+Business Media New York 2016