Definition
Lighting concepts for interior spaces can be found everywhere. Be it the concept to allow daylight to penetrate in a building without causing glare or overheating, be it the concept to create appropriate lighting conditions in offices, or be it the specifics of museum lighting to highlight art without damaging it by radiation or heat. Interior lighting is about choosing the appropriate lighting components in a lighting design to fit the requirements of a certain application (examples in Fig.
1
).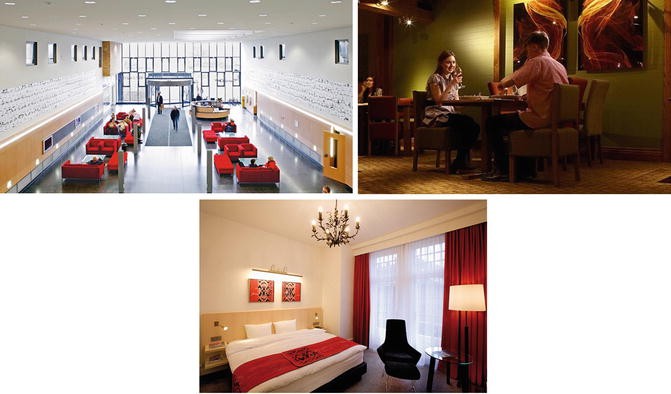 Keywords
Lighting Control 
Lighting Component 
Correlate Color Temperature 
Critical Flicker Frequency 
Visual Comfort 
These keywords were added by machine and not by the authors. This process is experimental and the keywords may be updated as the learning algorithm improves.
Copyright information
© Springer Science+Business Media New York 2012