Adhesion
Living reference work entry
DOI:
https://doi.org/
10.1007/978-3-642-27841-9_95-2
Definition
Cell adhesion is a dynamic process that results from specific interactions between cell surface molecules and their appropriate ligands. Adhesion can be found between adjacent cells (cell-cell adhesion) as well as between cells and the extracellular matrix (ECM) (cell-matrix adhesion). Besides keeping a multicellular organism together, cell adhesion is also a source of specific signals to adherent cells; their phenotype can thus be regulated by their adhesive interactions. In fact, most of the cell adhesion receptors were found to be involved in
signal transduction
. By interacting with growth factor receptors they are able to modulate their signaling efficiency. Therefore, gene expression, cytoskeletal dynamics, and growth regulation all depend, at least partially, on cell adhesive interactions (Fig.
1
).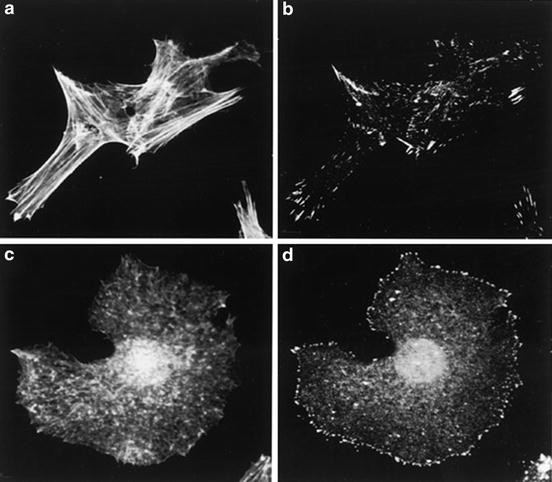 Keywords
Circulate Tumor Cell 
Tumor Cell Adhesion 
High Endothelial Venule 
Cadherin Expression 
Subendothelial Matrix 
These keywords were added by machine and not by the authors. This process is experimental and the keywords may be updated as the learning algorithm improves.
Copyright information
© Springer-Verlag Berlin Heidelberg 2014