Estrogen Signaling
Living reference work entry
DOI:
https://doi.org/
10.1007/978-3-642-27841-9_7104-3
Definition
Estrogen signaling refers to the transduction pathways which mediate the multifaceted biological actions of estrogens. Estrogen signaling triggers both rapid and genomic responses mainly through: (1) the nuclear estrogen receptor (ER)α and ERβ which act as transcription factors, (2) the membrane-localized ERs, and (3) the G protein-coupled estrogen receptor (GPER), formerly named GPR30 (Fig.
1
).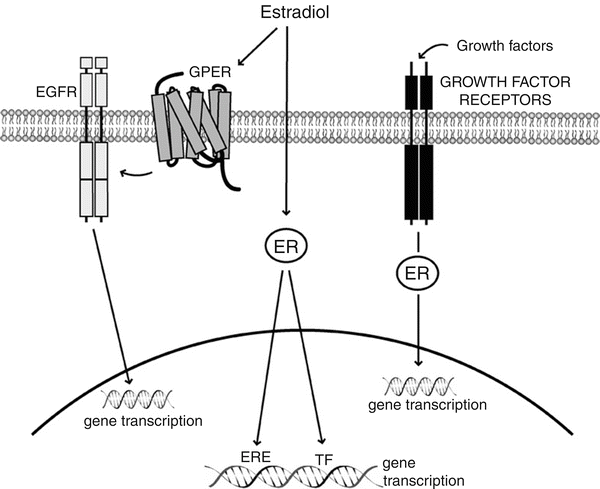 Keywords
Estrogen Signaling 
Inositol Trisphosphate 
Membrane Estrogen Receptor 
EGFR Transactivation 
PI3K Signaling Cascade 
These keywords were added by machine and not by the authors. This process is experimental and the keywords may be updated as the learning algorithm improves.
Copyright information
© Springer-Verlag Berlin Heidelberg 2014