Colon Cancer Carcinogenesis in Human and in Experimental Animal Models
Living reference work entry
DOI:
https://doi.org/
10.1007/978-3-642-27841-9_6520-2
Definition
Colon cancer (often subsumed under the term colorectal cancer (CRC), Fig.
1
) develops as a result of the pathologic transformation of normal colonic epithelium to an adenomatous polyp and ultimately an invasive cancer. The
multistep development
requires years and possibly decades and is accompanied by a number of genetic alterations.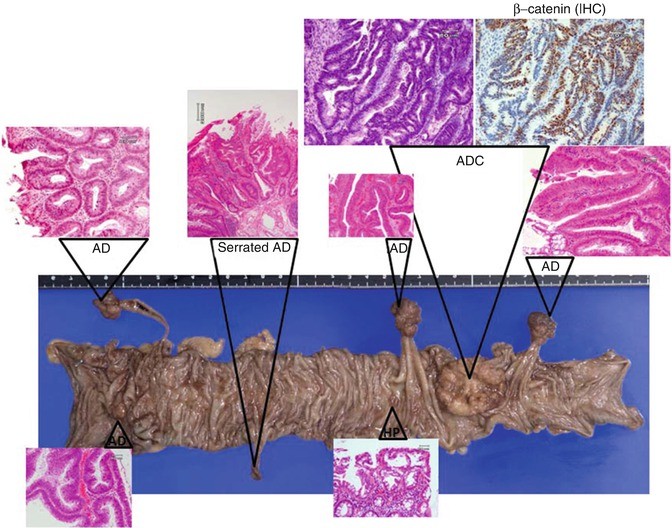 Keywords
Ulcerative Colitis 
Familial Adenomatous Polyposis 
Lynch Syndrome 
Colonic Carcinogen 
Colitic Cancer 
These keywords were added by machine and not by the authors. This process is experimental and the keywords may be updated as the learning algorithm improves.
Copyright information
© Springer-Verlag Berlin Heidelberg 2015