Withaferin A
Living reference work entry
DOI:
https://doi.org/
10.1007/978-3-642-27841-9_6253-2
Definition
The natural product Withaferin A (WA) is an important bioactive component of
Withania somnifera
(WS), a medicinal plant of the Solanaceae family that is used in the Indian Ayurvedic medical system, as well as many other indigenous medical practices. A structural analysis of WA indicates that it is a highly oxygenated C-28 ergostane-type steroid with a 22, 26-lactone and a 1-oxo-group (Fig.
1
).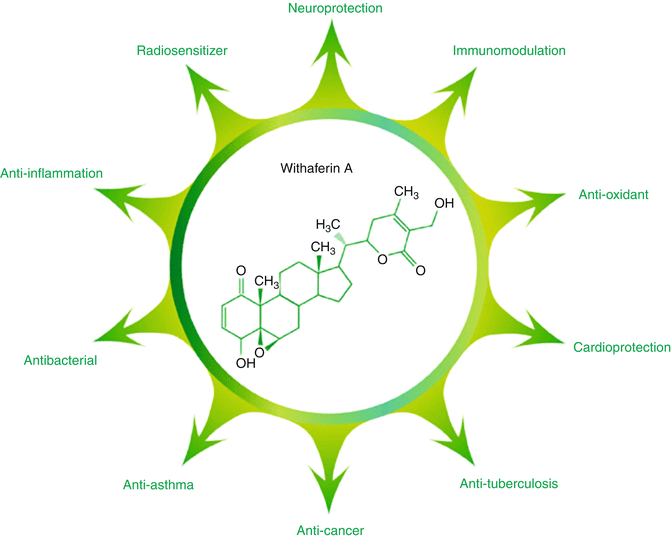 Keywords
Prostate Cancer 
Prostate Cancer Cell 
Ehrlich Ascites Carcinoma 
Mouse Ehrlich Ascites Carcinoma 
These keywords were added by machine and not by the authors. This process is experimental and the keywords may be updated as the learning algorithm improves.
Copyright information
© Springer-Verlag Berlin Heidelberg 2015