Macrophage-Stimulating Protein
Living reference work entry
DOI:
https://doi.org/
10.1007/978-3-642-27841-9_3486-2
Definition
MSP is a plasminogen-related growth and motility serum protein that was discovered as a macrophage chemotactic factor (Fig.
1
).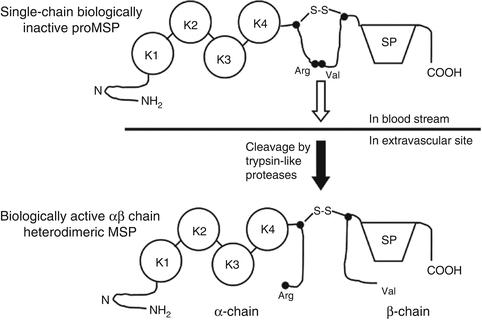 Keywords
Hepatocyte Growth Factor 
Focal Adhesion Kinase 
Wound Fluid 
Kringle Domain 
Receptor Tyrosine Kinase Family 
These keywords were added by machine and not by the authors. This process is experimental and the keywords may be updated as the learning algorithm improves.
Copyright information
© Springer-Verlag Berlin Heidelberg 2015