Amrubicin
Living reference work entry
DOI:
https://doi.org/
10.1007/978-3-642-27841-9_249-2
Definition
The anthracyclines that have been tested clinically so far have been limited to those produced by fermentation or semi-synthetic processes. In contrast, 9-aminoanthracycline oramrubicin is a fully synthetic drug. Amrubicin differs from daunosamine in that it contains a 9-amino group and a simple sugar moiety (Fig.
1
).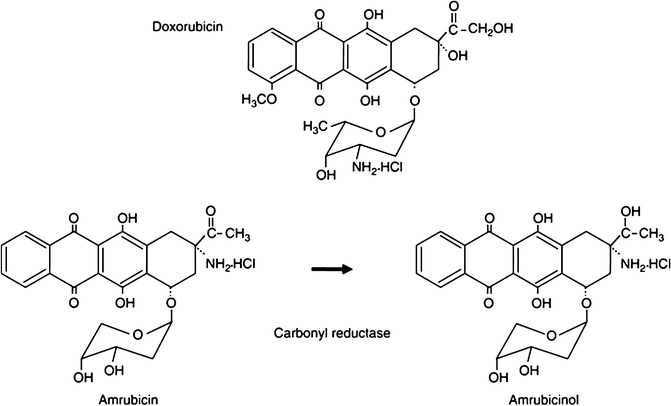 Keywords
Febrile Neutropenia 
Maximum Tolerate Dose 
Overall Response Rate 
Sensitive Group 
SCLC Patient 
These keywords were added by machine and not by the authors. This process is experimental and the keywords may be updated as the learning algorithm improves.
Copyright information
© Springer-Verlag Berlin Heidelberg 2014