G2/M Transition
Living reference work entry
DOI:
https://doi.org/
10.1007/978-3-642-27841-9_2468-2
Definition
The G2/M transition is a decisive point in a cell's life cycle. The point at which, after successfully completing a second growth phase (G2 phase) following the replication of its DNA (S phase), it begins mitosis (M phase), the phase during which it physically separates itself into two daughter cells (Fig.
1
).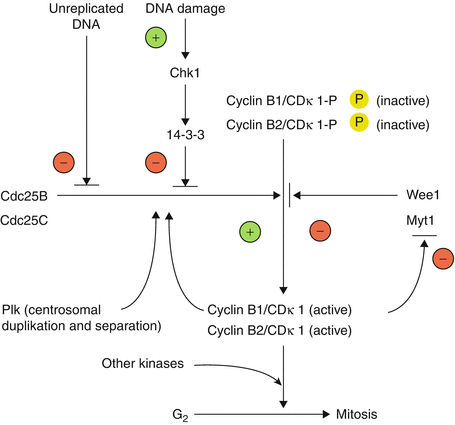 Keywords
Pivotal Shift 
Cdc25 Protein 
CDK1 Kinase Activity 
Spindle Apparatus 
Cyclin Protein 
These keywords were added by machine and not by the authors. This process is experimental and the keywords may be updated as the learning algorithm improves.
Copyright information
© Springer-Verlag Berlin Heidelberg 2015