Abstract
Growth factors play a key role in the regulation of numerous cell processes including wound healing. More recently, they have been recognized also for use in skin rejuvenation. Aged skin reveals a similarly altered growth factor response as a chronic wound. Growth factors may reduce signs of skin aging due to their capacity to promote dermal fibroblast proliferation and to stimulate extracellular matrix formation. Growth factor products for skin rejuvenation can contain either recombinant growth factors, growth factors as part of conditioned cell culture media, or growth factors as part of cell lysates. Numerous randomized controlled clinical trials demonstrated the good tolerability and efficacy of those products. Today, there is evidence that the signs of aging skin may be best improved with a balanced mixture of growth factors.
Keywords
Growth factor

Skin aging

Rejuvenation

Wound healing

Fetal skin repair

Scar

Extracellular matrix

Collagen

Transforming growth factor-beta

Conditioned medium

Cell lysate

Fibroblast

Peptide

Matrikine

Clinical study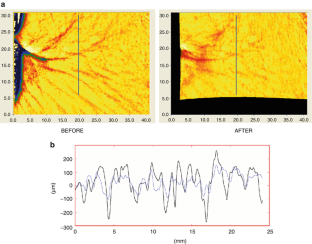 References
Taub DD. Cytokine, growth factor, and chemokine ligand database. Curr Protoc Immunol. 2004 Sep; Chapter 6: Unit 6.29.

Werner S, Grose R. Regulation of wound healing by growth factors and cytokines. Physiol Rev. 2003;83(3):835–70.

Braund R, Hook S, Medlicott NJ. The role of topical growth factors in chronic wounds. Curr Drug Deliv. 2007;4(3):195–204.

Barrientos S, Stojadinovic O, Golinko MS, Brem H, Tomic-Canic M. Growth factors and cytokines in wound healing. Wound Repair Regen. 2008;16(5):585–601.

Leahy PJ, Lawrence WT. Biologic enhancement of wound healing. Clin Plast Surg. 2007;34(4):659–71.

Bullard KM, Longaker MT, Lorenz HP. Fetal wound healing: current biology. World J Surg. 2003;27(1):54–61.

Fitzpatrick RE, Rostan EF. Reversal of photodamage with topical growth factors: a pilot study. J Cosmet Laser Ther. 2003;5(1):25–34.

Fitzpatrick RE. Endogenous growth factors as cosmeceuticals. Dermatol Surg. 2005;31(7 Pt 2):827–31. discussion 831.

Quan TH, Shao Y, He T, Voorhees JJ, Fisher G. Reduced expression of Connective Tissue Growth Factor (CTGF/CCN2) mediates collagen loss in chronologically aged human skin. J Invest Dermatol. 2010;130:415–24.

Noordam R, Gunn DA, Tomlin CC, Maier AB, Griffiths T, Ogden S, et al. Serum insulin-like growth factor 1 and facial ageing: high levels associate with reduced skin wrinkling in a cross-sectional study. Br J Dermatol. 2013;168(3):533–8.

Beanes SR, Dang C, Soo C, Ting K. Skin repair and scar formation: the central role of TGF-beta. Expert Rev Mol Med. 2003;5(8):1–22.

Gosain A, DiPietro LA. Aging and wound healing. World J Surg. 2004;28(3):321–6.

Swift ME, Kleinman HK, DiPietro LA. Impaired wound repair and delayed angiogenesis in aged mice. Lab Invest. 1999;79(12):1479–87.

Komi-Kuramochi A, Kawano M, Oda Y, Asada M, Suzuki M, Oki J, et al. Expression of fibroblast growth factors and their receptors during full-thickness skin wound healing in young and aged mice. J Endocrinol. 2005;186(2):273–89.

Lorenz HP, Lin RY, Longaker MT, Whitby DJ, Adzick NS. The fetal fibroblast: the effector cell of scarless fetal skin repair. Plast Reconstr Surg. 1995;96(6):1251–9. discussion 1260–1261.

Ferguson MWJ, O'Kane S. Scar-free healing: from embryonic mechanisms to adult therapeutic intervention. Philos Trans R Soc Lond B Biol Sci. 2004;359(1445):839–50.

Wu L, Siddiqui A, Morris DE, Cox DA, Roth SI, Mustoe TA. Transforming growth factor beta 3 (TGF beta 3) accelerates wound healing without alteration of scar prominence. Histologic and competitive reverse-transcription-polymerase chain reaction studies. Arch Surg. 1997;132(7):753–60.

Uitto J. The role of elastin and collagen in cutaneous aging: intrinsic aging versus photoexposure. J Drugs Dermatol. 2008;7(2 Suppl):s12–6.

Baumann L. Skin ageing and its treatment. J Pathol. 2007;211(2):241–51.

Seite S, Zucchi H, Septier D, Igondjo-Tchen S, Senni K, Godeau G. Elastin changes during chronological and photo-ageing: the important role of lysozyme. J Eur Acad Dermatol Venereol. 2006;20(8):980–7.

Yaar M, Gilchrest BA. Photoageing: mechanism, prevention and therapy. Br J Dermatol. 2007;157(5):874–87.

Rao J, Ehrlich M, Goldman MP. Facial skin rejuvenation with a novel topical compound containing transforming growth factor β1 and vitamin C. Cosmet Dermatol. 2004;17:705–13.

Ehrlich M, Rao J, Pabby A, Mitchel P. Improvement in the appearance of wrinkles with topical transforming growth factor β1 andL-ascorbic acid. Dermatol Surg. 2006;32(5):618–25.

Schouest JM, Luu TK, Moy RL. Improved texture and appearance of human facial skin after daily topical application of barley produced, synthetic, human-like Epidermal Growth Factor (EGF) serum. J Drugs Dermatol. 2012;11(5):613–20.

Lee DH, Oh IY, Koo KT, Suk JM, Jung SW, Park JO, et al. Improvement in skin wrinkles using a preparation containing human growth factors and hyaluronic acid serum. J Cosmet Laser Ther. 2015;17(1):20–3.

Mehta RC, Smith SR, Grove GL, Ford RO, Canfield W, Donofrio LM, et al. Reduction in facial photodamage by a tropical growth factor product. J Drugs Dermatol. 2008;7(9):864–71.

Atkin DH, Trookan NS, Rizer RL, Schreck LE, Ho ET. Combination of physiologically balanced growth factors with antioxidants for reversal of facial photodamage. J Cosmet Laser Ther. 2010;12(1):14–20.

Zimber MP, Mansbridge JN, Taylor M, Stockton T, Hubka M, Baumgartner M, et al. Human cell-conditioned media produced under embryonic-like conditions result in improved healing time after laser resurfacing. Aesthet Plast Surg. 2012;36(2):431–7.

Bruce S, Karnik J, Dryer L, Burkholder D. Anti-aging proof of concept study: results and summary. J Drugs Dermatol. 2014;13(9):1074–81.

Kupper TS, Groves RW. The interleukin-1 axis and cutaneous inflammation. J Invest Dermatol. 1995;105(1 Suppl):62S–6.

Gold MH, Goldman MP, Biron J. Efficacy of novel skin cream containing mixture of human growth factors and cytokines for skin rejuvenation. J Drugs Dermatol. 2007;6(2):197–201.

Gold MH, Goldman MP, Biron J. Human growth factor and cytokine skin cream for facial skin rejuvenation as assessed by 3D in vivo optical skin imaging. J Drugs Dermatol. 2007;6(10):1018–23.

Lévêque JL. EEMCO guidance for the assessment of skin topography. J Eur Acad Dermatol Venereol. 1999;12(2):103–14.

Friedman PM, Skover GR, Payonk G, Kauvar AN, Geronemus RG. 3D in-vivo optical skin imaging for topographical quantitative assessment of non-ablative laser technology. Dermatol Surg. 2002;28(3):199–204.

Hussain M, Phelps R, Goldberg DJ. Clinical, histologic, and ultrastructural changes after use of human growth factor and cytokine skin cream for the treatment of skin rejuvenation. J Cosmet Laser Ther. 2008;10(2):104–9.

Lupo ML, Cohen JL, Rendon MI. Novel eye cream containing a mixture of human growth factors and cytokines for periorbital skin rejuvenation. J Drugs Dermatol. 2007;6(7):725–9.

Gilchrest BA. Treatment of photodamage with topical tretinoin: an overview. J Am Acad Dermatol. 1997;36(3 Pt 2):S27–36.

Hayes BB, Afsahri A, Millecchia L, Willard PA, Povoski SP, Meade BJ. Evaluation of percutaneous penetration of natural rubber latex proteins. Toxicol Sci. 2000;56(2):262–70.

Glogau RG. Topically applied botulinum toxin type A for the treatment of primary axillary hyperhidrosis: results of a randomized, blinded, vehicle-controlled study. Dermatol Surg. 2007;33(1 Spec No):S76–80.

Schaefer H, Lademann J. The role of follicular penetration. A differential view. Skin Pharmacol Appl Skin Physiol. 2001;14 Suppl 1:23–7.

Dreher F, Gold M. Matrikine-based micro-protein complex technology for topical skin rejuvenation. 73rd Annual Meeting of the American Academy of Dermatology Poster 1822. 20–24 Mar 2015. San Francisco.
Copyright information
© 2016 Springer-Verlag Berlin Heidelberg
About this entry
Cite this entry
Dreher, F. (2016). Topical Growth Factors for Skin Rejuvenation. In: Farage, M., Miller, K., Maibach, H. (eds) Textbook of Aging Skin. Springer, Berlin, Heidelberg. https://doi.org/10.1007/978-3-642-27814-3_100-3
DOI: https://doi.org/10.1007/978-3-642-27814-3_100-3

Received:

Accepted:

Published:

Publisher Name: Springer, Berlin, Heidelberg

Online ISBN: 978-3-642-27814-3

eBook Packages: Springer Reference MedicineReference Module Medicine