Aedes albopictus
Living reference work entry
DOI:
https://doi.org/
10.1007/978-3-642-27769-6_73-2
This so-called Asian tiger mosquito (Fig.
1
) is one of the vectors of the chikungunya and dengue fevers – has started successfully a passive spread across the globe in recent times of total globalization of goods via ships and airplanes. Originally it was native to South-East Asia, but it is now found in the USA, Latin America, Africa, Europe, and on islands in the Pacific and Indian Oceans. Thus many countries have established special surveillance programs fearing that these mosquitoes might be involved in outbreaks of dengue fever in their new homelands (Fig.
2
).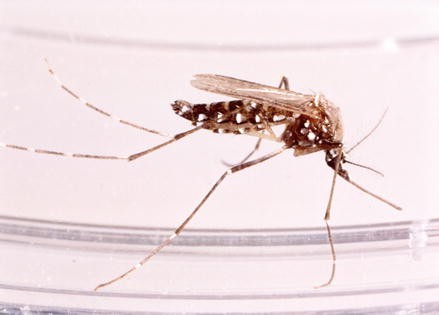 Keywords
Indian Ocean 
Recent Time 
Surveillance Program 
Dengue Fever 
Asian Tiger 
These keywords were added by machine and not by the authors. This process is experimental and the keywords may be updated as the learning algorithm improves.
Copyright information
© Springer-Verlag Berlin Heidelberg 2015