Promastigotes
Living reference work entry
DOI:
https://doi.org/
10.1007/978-3-642-27769-6_2536-2
Developmental stages of
Trypanosoma
and
Leishmania
spp.; their single flagellum is anchored at the apical pole (Figs.
1
and
2
).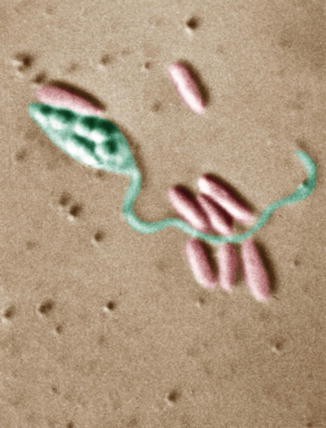 Keywords
Developmental Stage 
Apical Pole 
Single Flagellum 
These keywords were added by machine and not by the authors. This process is experimental and the keywords may be updated as the learning algorithm improves.
Copyright information
© Springer-Verlag Berlin Heidelberg 2015