Extreme Value Statistics
Living reference work entry
DOI:
https://doi.org/
10.1007/978-3-642-27737-5_197-3
Definition of the Subject
Extreme value theory is concerned with the statistical properties of the extreme events related to a random variable (see Fig.
1
), and the understanding and applications of their probability distributions. The methods and the practical use of such a theory have been developed in the last 60 years; though, many complex real-life problems have only recently been tackled. Many disciplines use the tools of extreme value theory including meteorology, hydrology, ocean wave modeling, and finance to name just a few.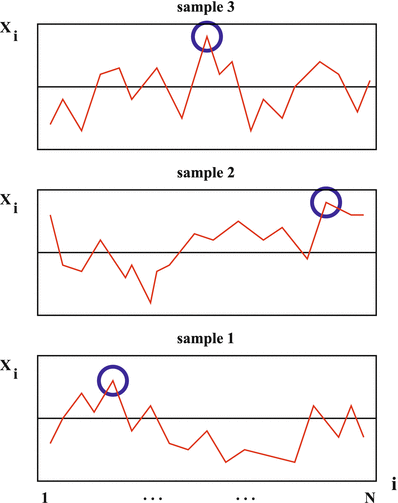 Keywords
Extreme Event 
Gumbel Distribution 
Flood Frequency Analysis 
Random Energy Model 
Burger Turbulence 
These keywords were added by machine and not by the authors. This process is experimental and the keywords may be updated as the learning algorithm improves.
Copyright information
© Springer Science+Business Media New York 2015