Mitochondrial Biogenesis
Reference work entry
DOI:
https://doi.org/
10.1007/978-3-540-29807-6_135
Definition
Mitochondrial biogenesis refers to an increase in mitochondrial volume as well as possible changes in mitochondrial composition. In skeletal muscle, this is an adaptation that results from repeated bouts of exercise (Fig.
1a
). Mitochondrial biogenesis in skeletal muscle promotes a shift toward a greater
oxidative capacity
in the muscle fibers, leading to higher
muscle endurance
.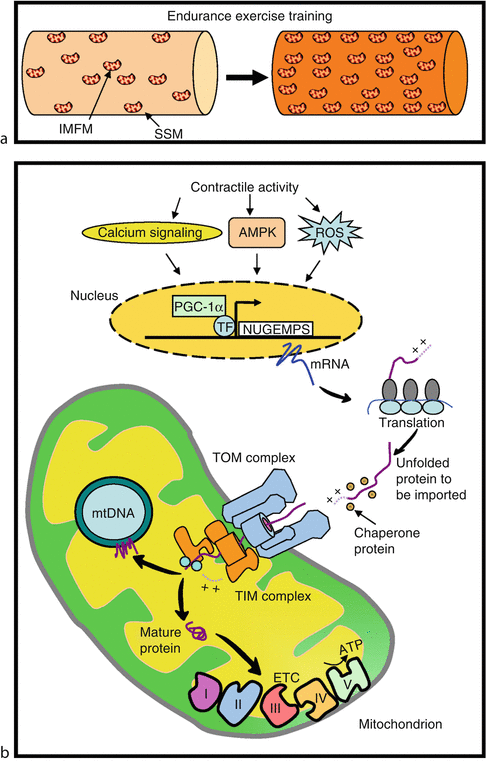 Copyright information
© Springer-Verlag Berlin Heidelberg 2012