Abstract
This entry begins with an attempt to classify the broad term of the "visual arts" in terms of a closed versus open system. In the paragraphs that follow, I've made some attempt to retain some kind of chronology, as I discuss various distinctive aspects of the visual arts. Starting with paleolithic cave painting, control of technique, and mastery over medium, the idea of art as poxy, art and nation building, art as commodity, and concluding some amazing artists out there who are pushing our idea of what art is.
Keywords
Visual arts

Art

Artist

Art making

Possible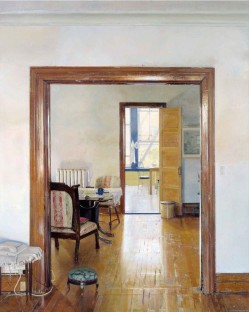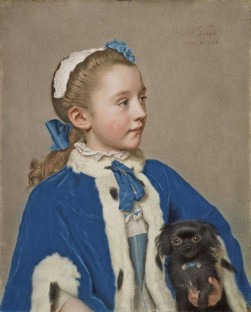 References
Bark, J. (2008). The spectacular self: Jean-Etienne Liotard's Self-Portrait Laughing. Inferno, XII, 59.

Gombrich, E. H. (1995). The story of art. London: Phaidon.

Lewis-William, J. D. (1987). A dream of eland: An unexplored component of san shamanism and rock art. World Archeology, 19(2), 165–177.

Meet the Artist Lecture Series. https://wcci.webster.ch/events/meet_the_artist/

Pointon, M. (2001). "Surrounded with brilliants": Miniature portraits in eighteenth-century England. Art Bulletin, 83(1), 48. https://doi-org.library3.webster.edu/10.2307/3177190.

Rosenblum, R. (1975). Modern Painting and the Northern Romantic Tradition: Friedrich to Rothko.

Saltz, J. (2018). "How to Be an Artist" Vulture. https://www.vulture.com/2018/11/jerry-saltz-how-to-be-an-artist.html
Further Reading
Anderson, R. L. (1979). Art in primitive societies. Englewood Cliffs: Prentice Hall.

Anderson, R. L. (1990). Calliope's sisters: A comparative study of philosophies of art. Englewood Cliffs: Prentice Hall.

Apel, D. (2002). Memory effects: The holocaust and the art of secondary witnessing. New Brunswick: Rutgers.

Dewey, J. (1934). Art as experience. New York: Minton, Balch & Company.

Dissanayake, E. (1988). What is art for? Seattle: University of Washington Press.

Foster, H. (1996). The return of the real. Cambridge: MIT Press.

Freeland, C. (2001). But is it art? Oxford: Oxford University Press.

Gompertz, W. (2012). What are you looking at?: 150 years of modern art in the blink of an eye. London: Penguin.

Jonsdottir, A. (2017). Artistic actions for sustainability; Potential of art in education for sustainability. Ph.D. Dissertation, University of Iceland. https://lauda.ulapland.fi/bitstream/handle/10024/62900/Jonsdottir_Asthildur_ActaE_222pdfA.pdf?sequence=1&isAllowed=y

Layton, R. (1984). The anthropology of art. New York: Columbia University Press.

Numerous entries from the Grove Art Online.

Rodin, N. (2018). Categories of near-infinite permutations. Andata/Ritorno – Laboratoire d'Art Contemporain (1–16 mars 2018). http://www.ninarodin.com/archive/writing/pdf/text%20for%20andate%20ritorno%20-%20English.pdf

Rothberg, M. (2000). Traumatic realism: The demands of holocaust representation. Minneapolis: University of Minnesota Press.

Saltzman, L., & Rosenberg, E. (Eds.). (2006). Trauma and Visuality in modernity. Lebanon: Dartmouth College Press.

Smith, T. (2010). The state of art history: Contemporary art. The Art Bulletin, 92(4), 366–383.

Smith, T. (2011). Contemporary art: Global currents. London: Laurence King.

Thornton, S. (2014). 33 artists in 3 acts. London: Granta.

Von Alphen, E. (1997). Caught by history: Holocaust effects on contemporary art, literature, and theory. Stanford: Stanford University Press.

Ward, O. (2015). Ways of looking: How to experience contemporary art. London: Laurence King Publishing.

Young, J. (2000). At Memory's edge: After-images of the holocaust in contemporary art and architecture. New Haven: Yale University Press.
Section Editor information
Copyright information
© 2021 The Author(s), under exclusive licence to Springer Nature Switzerland AG
About this entry
Cite this entry
Sandholm-Bark, J. (2021). Possible in Visual Arts. In: The Palgrave Encyclopedia of the Possible. Palgrave Macmillan, Cham. https://doi.org/10.1007/978-3-319-98390-5_78-1
DOI: https://doi.org/10.1007/978-3-319-98390-5_78-1

Received:

Accepted:

Published:

Publisher Name: Palgrave Macmillan, Cham

Print ISBN: 978-3-319-98390-5

Online ISBN: 978-3-319-98390-5

eBook Packages: Springer Reference Behavioral Science and PsychologyReference Module Humanities and Social Sciences