Definition
Photography is a form of expression. It uses images to communicate. Previously called heliography, daguerreotype, or calotype, the process of capturing images in a permanent way was assigned the term photography by Sir John F. W. Herschel in 1839 (Newhall 2009, p. 21). The etymology of photography comes from the ancient Greek and it is composed by two words: photos and graphein. Photos literally means "of the light." Grapheinmeans writing. Photography is the writing of the light. Every time we take a photograph, we are "writing" a message and it is important that we know how to 'write' this message to properly communicate. Photography uses a complex system of signs in the same way as written language does. The complexity of this system of communication arises from the way that the used signs can be misinterpreted and create different associations for each viewer/reader. This is one of the reasons why photography as a visual language has been studied by semiologists...
Keywords
Photography

Visual semiotics

Portrait photography

Possible

Selfies

Web-sharing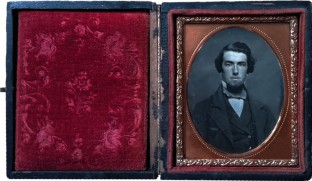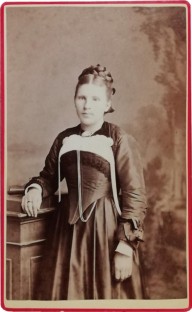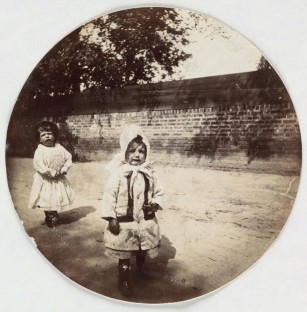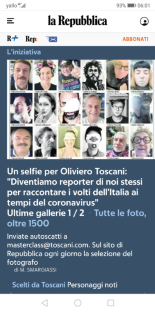 References
AA, School of Architecture. (2017). The face and the body – Mark Cousins. https://www.youtube.com/watch?v=UkraaawwqKs. Accessed 15 Aug 2020.

Anderson, B. (1991). Imagined communities: Reflections on the origin and spread of nationalism. London: Verso.

Barthes, R. (1977). Image, music, text. London: Fontana Press.

Bate, D. (2016). Photography: The key concepts. London: Bloomsbury.

Benjamin, W. (1935). The work of art in the age of mechanical reproduction. Berlin: Schocken Books.

Benjamin, W. (2015). Piccola storia della fotografia. Milano: Abscondita.

Berger, A. A. (2014). Media and communication research methods. Los Angeles/London/New Delhi/Singapore/Washington DC: SAGE.

Brus, T. (2017). Recent zones of portraiture: The selfie. The European Journal of Life Writing., VI, 87–100.

Burke, P. (2001). Eyewitnessing: The uses of images as historical evidence. London: Reaktion Books.

Coddington, R. S. (2016). Cardomania!: How the carte de visite became the Facebook of the 1860s. Military Images, 34(3), 12–17.

Codeluppi, V. (2007). La vetrinizzazione sociale. Torino: Bollato Boringhieri.

Goffman, E. (1969). The presentation of self in everyday life. Harmondsworth: Penguin.

Houghton, D., Joinson, A., Caldwell, N., & Marder, B. (2013). Tagger's delight? Disclosure and liking behaviour in Facebook: The effects of sharing photographs amongst multiple known social circles (Birmingham Business School Discussion Paper Series). Birmingham: University of Birmingham

Joly, M. (2015). Introduction à l'analyse de l'image. Paris: Armand Colin.

Katz, J. E., & Crocker, E. T. (2015). 'Selfies and photo messaging as visual conversation: Reports from the United States, United Kingdom and China. International Journal of Communication, 9, 1861–1872.

Latour, B. (1990). Technology is society made durable. The Sociological Review, 38(S1), 103–131.

Latour, B. (2005). Rassembling the social. Oxford/New York: Oxford University Press.

Lester, P. M. (2014). Visual Communication: Images with messages. Belmont: Wadsworth.

Mills, J. S., Musto, S., Williams, L., & Tiggemann, M. (2018). "Selfie" harm: Effects on mood and body image in young women. Body Image, 27, 86–92.

Newhall, B. (2009). The history of photography. New York: The Museum of Modern Art.

Rose, G. (2001). Visual methodologies: An introduction to the interpretation of visual materials. Los Angeles/London/New Delhi/Singapore/Washington DC: SAGE.

Scott, G. G., Boyle, E. A., Czerniawska, K., & Courtney, A. (2018). Posting photos on Facebook: The impact of narcissism, social anxiety, loneliness, and shyness. Personality and Individual Differences, 133(15), 67–72.

Sekula, A. (1986). The body and the archive. October, 39, 3–64.

Selfie. Merriam-Webster.com Dictionary, Merriam-Webster. https://www.merriam-webster.com/dictionary/selfie. Accessed 15 Aug 2020.

Snow, D. A., & Anderson, L. (1987). Identity work among the homeless: The verbal construction and avowal of personal identities. American Journal of Sociology, 92(6), 1336-1371. 

Sorlin, P. (2001). I figli di Nadar. Il "secolo" dell'immagine analogica. Torino: Einaudi.

Stallabrass, J. (2007). What's in a face? Blankness and significance in contemporary art photography. October, 122(fall 2007), 71–90.

Stefanone, M. A., Lackaff, D., & Rosen, D. (2011). Contingencies of self-worth and social-networking-site behavior. Cyberpsychology, Behavior and Social Networking, 14, 41–49.

Suciu, P. (2019). A photo used to be worth a thousand words, but thanks to social media photos have lost their value. Forbes. https://www.forbes.com/sites/petersuciu/2019/10/24/a-photo-used-to-be-worth-a-thousand-words-but-thanks-to-social-media-photos-have-lost-their-value/. Accessed 30 Aug 2020.

Taigman, Y., Yang, M., Ranzato, M., & Wolf, L. (2014). DeepFace: Closing the gap to human-level performance in face verification. Conference on Computer Vision and Pattern Recognition (CVPR). Columbus. https://research.fb.com/publications/deepface-closing-the-gap-to-human-level-performance-in-face-verification/. Accessed 28 Aug 2020.

TedX Talks. (2016). Selfie Sapiens | Niels Juul | TEDxHollywood. [Video file]. Retrieved from https://www.youtube.com/watch?v=qB32zAnKxbo&t=1117s. Accessed 6 Sept 2020.

Yegulalp, S. (2012, May 11). Camera phones: A look back and forward. Computerworld. Accessed 23 Aug 2020.
Section Editor information
Copyright information
© 2021 The Author(s), under exclusive licence to Springer Nature Switzerland AG
About this entry
Cite this entry
Arese Visconti, F. (2021). Possible in Photography. In: The Palgrave Encyclopedia of the Possible. Palgrave Macmillan, Cham. https://doi.org/10.1007/978-3-319-98390-5_132-1
DOI: https://doi.org/10.1007/978-3-319-98390-5_132-1

Received:

Accepted:

Published:

Publisher Name: Palgrave Macmillan, Cham

Print ISBN: 978-3-319-98390-5

Online ISBN: 978-3-319-98390-5

eBook Packages: Springer Reference Behavioral Science and PsychologyReference Module Humanities and Social Sciences