Alta (Norway), Rock Art of
Living reference work entry
DOI:
https://doi.org/
10.1007/978-3-319-51726-1_2815-1
Introduction
The Alta rock art area is the largest concentration of Stone Age rock art in Northern Europe. This paper is a brief presentation of the rock art of Alta, Northern Norway. An overview of the sites with rock art in the Alta Fjord region can be found in Fig.
1
. The find history of the rock art sets the historical background. Then the chronological framework for the rock art is presented, followed by a presentation of the rock art including the fascinating narrative hunting and fishing scenes and compositions where the interaction between rock art and natural features will be discussed. Some of the panels with rock art stand out as representations of miniature landscapes including references to landscape features such as lakes, rivers, and valleys where the rock art is deliberately placed in relation to these features.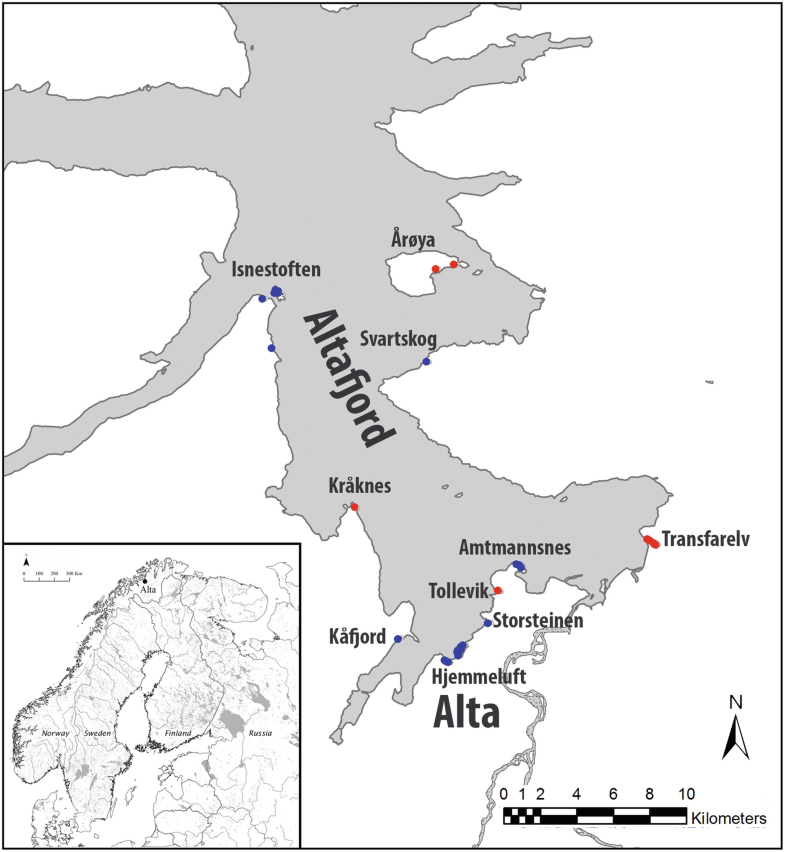 Section editors and affiliations