Littoral
Living reference work entry
DOI:
https://doi.org/
10.1007/978-3-319-48657-4_195-2
Definition
In the vernacular, "littoral" refers to a shore or coastal region from the Latin
litus
, shore. In the technical usage, "littoral" and its associated derivative nomenclature are variously defined primarily depending on the disciplinary context. Even within a discipline, the terms tend to be used with some elasticity and in a semi-quantitative sense due to the quantitative imprecision of boundaries defined by "high tide" or "low tide," "ordinary surf," etc. or by primary and secondary biotic transitions (Fig.
1
).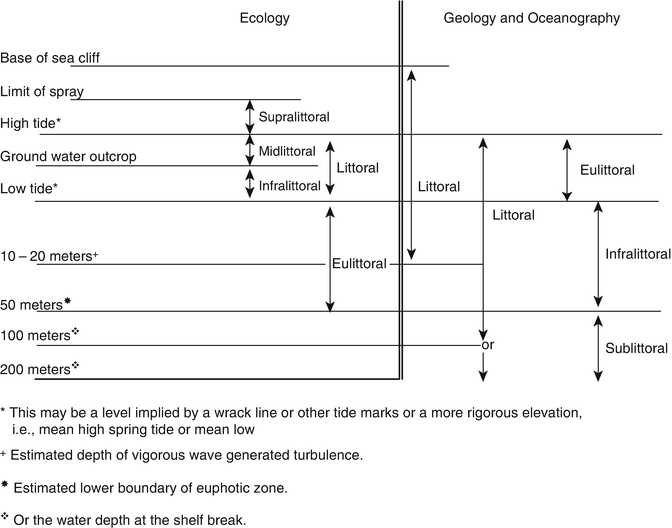 Copyright information
© Springer International Publishing AG 2018