Arctic, Coastal Ecology
Living reference work entry
DOI:
https://doi.org/
10.1007/978-3-319-48657-4_12-2
Unlike Antarctica, which is an ice-covered continental plateau surrounded by oceans, the Arctic is made up of a central ocean nearly enclosed by land. This entry will mainly focus on the coastal ecology of the Canadian Arctic (Nunavut and Northwest Territories), northern Alaska (United States), Norway, Greenland, and Iceland, as well as the islands of the Barents, Kara, Laptev, and Siberian seas (Fig.
1
). The intertidal zone, the benthic, and pelagic subtidal communities and the ecosystems associated with the ice itself will be discussed, as well as the ecological importance of polynyas, which are characteristic habitats of the Arctic.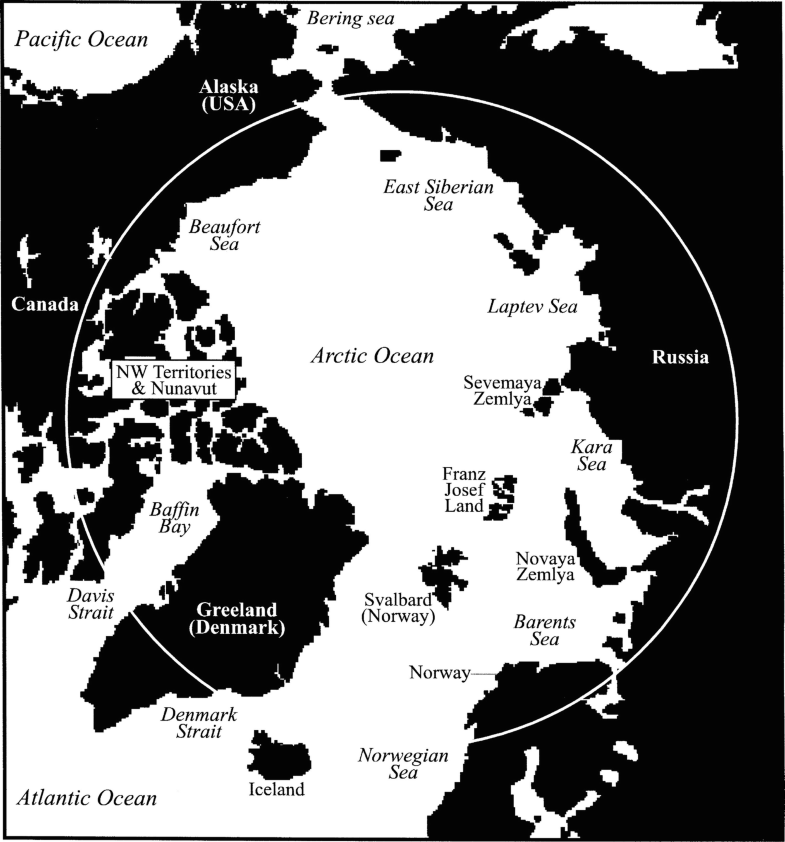 Copyright information
© Springer International Publishing AG, part of Springer Nature 2018