Gene Expression Profiling
Living reference work entry
DOI:
https://doi.org/
10.1007/978-3-319-47829-6_9-1
Definitions
The measurement of the expression levels of the genes present at a particular time point in the cell.
Introduction
In 1953, Watson and Crick proposed the structure of the DNA – the blueprint of the cell (Watson and Crick
1953
). DNA is made up of two sugar-phosphate strands which run antiparallel to each other, paired up with each other through hydrogen bonding between the four nitrogenous bases which protrude from each strand (Fig.
1
). DNA sequence contains functional regions called as genes, which confer phenotypic traits to an organism.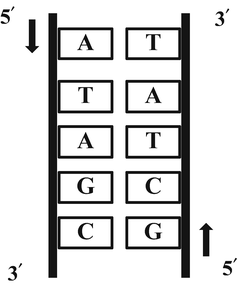 Copyright information
© Springer International Publishing AG 2017
Section editors and affiliations