Intelligence
Living reference work entry
DOI:
https://doi.org/
10.1007/978-3-319-47829-6_778-1
Introduction
The question of animal intelligence has long been of human interest dating back to Plato, Aristotle, and Plotinus's notion of
scala naturae
, the natural order of organisms. Later, Romanes, a colleague of Darwin's, published
Animal Intelligence
(1882) in which he reported collected anecdotes of animal behavior from pet owners and naturalists which suggested that many animals show intelligent behaviors. Romanes's approach tends to ask which human abilities are shared by other animals, but it suffers from the flawed logic exemplified by the cartoon depicted in Fig.
1
. Given this bias, it is not surprising that animals that are more similar to us in their sensory, motor, and motivation systems are often judged by us to be more intelligent.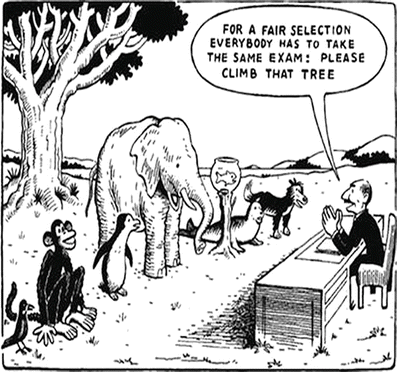 Copyright information
© Springer International Publishing AG 2017
Section editors and affiliations