Introduction
The family Ursidae comprises eight extant species, generally classified into three subfamilies: Ursinae (polar bear Ursus maritimus, brown bear Ursus arctos, American black bear Ursus americanus, Asiatic black bear Ursus thibetanus, sloth bear Melursus ursinus, and sun bear Helarctos malayanus), Ailuropodinae (giant panda Ailuropoda melanoleuca), and Tremarctinae (Andean bear Tremarctos ornatus) (Wagner 2010). Bears evolved about 20–25 million years before present (McLellan and Reiner 1994). Of the extant species, the giant panda diverged 12–20 million years ago, followed by the Andean bear about 7–13 million years ago, whereas the six species in the Ursinae diverged during the last 5 million years (Kumar et al. 2017). Bears attained a wide geographical distribution, mostly in the northern hemisphere (Kumar et al. 2017).
Morphologically and taxonomically, bears possess the distinguishing traits of Carnivora but, with the exception of the polar bear, are not obligate...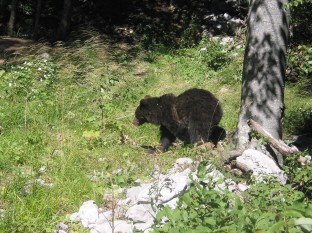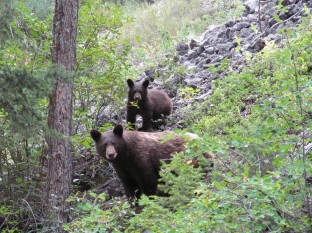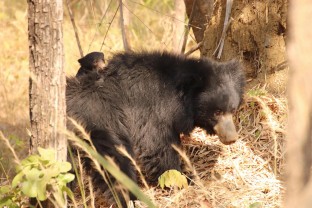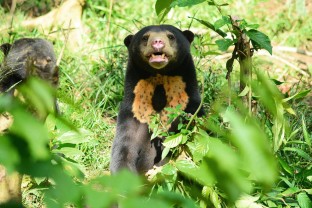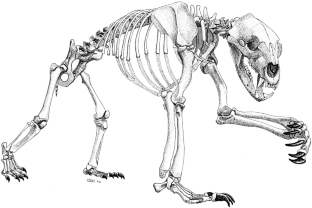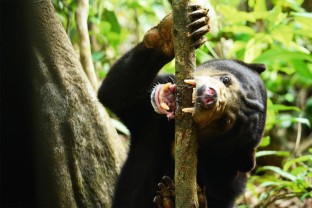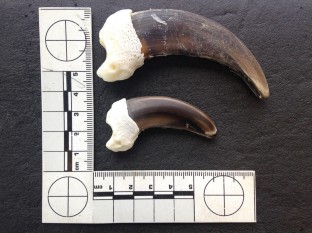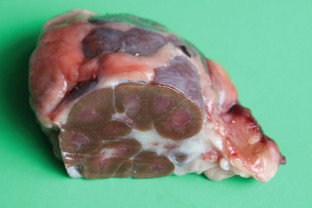 References
Adams, B., & Crabtree, P. (2012). Comparative osteology: a laboratory and field guide of common North American animals. Amsterdam: Academic.

Bartareau, T., Cluff, H., & Larter, N. (2011). Body length and mass growth of the brown bear (Ursus arctos) in northern Canada: Model selection based on information theory and ontogeny of sexual size dimorphism. Canadian Journal of Zoology, 89, 1128–1135.

Christiansen, P., & Wroe, S. (2007). Bite forces and evolutionary adaptations to feeding ecology in carnivores. Ecology, 88, 347–358.

Colangelo, P., Loy, A., Huber, Đ., Gomerčić, T., Taglianti, A. V., & Ciucci, P. (2012). Cranial distinctiveness in the Apennine brown bear: Genetic drift effect or ecophenotypic adaptation? Biological Journal of the Linnean Society, 107, 15–26.

Durner, G. M., & Atwood, T. C. (2017). Polar bears and sea ice habitat change. In A. Butterworth (Ed.), Marine mammal welfare. Animal welfare (Vol. 17, pp. 419–443). Cham: Springer.

Farkas, V., Gomercic, T., Sindicic, M., Slijepcevic, V., Huber, Đ., Frkovic, A., & Modric, S. (2009). Craniometrical analysis and determination of sexual dimorphism in brown bear (Ursus arctos L.) from Croatia. Šumarski List, 133(9), 527–537.

Guo, W., Mishra, S., Zhao, J., Tang, J., Zeng, B., Kong, F., et al. (2018). Metagenomic study suggests that the gut microbiota of the giant panda (Ailuropoda melanoleuca) may not be specialized for fiber fermentation. Frontiers in Microbiology, 9, 229.

Gužvica, G., Boljunčić, J., & Huber, Đ. (1995). Supratrochlear opening on cave bear humerals from Croatia and Bosnia and Herzegovina. Veterinarski Arhiv, 65, 155–162.

Gužvica, G., Huber, Đ., Modrić, S., & Radanović-Gužvica, B. (1996). Use of craniometry in discrimination of brown and cave bears. Veterinarski Arhiv, 66, 251–257.

Hellgren, E. C. (1998). Physiology of hibernation in bears. Ursus, 10, 467–477.

Hilderbrand, G. V., Gustine, D. D., Mangipane, B. A., Joly, K., Leacock, W., Mangipane, L. S., Erlenbach, J., Sorum, M. S., Cameron, M. D., Belant, J. L., & Cambier, T. (2018). Body size and lean mass of brown bears across and within four diverse ecosystems. Journal of Zoology, 305, 53–62.

Kingsley, M. C. S., Nagy, J. A., & Reynolds, H. V. (1988). Growth in length and weight of northern brown bears: Differences between sexes and populations. Canadian Journal of Zoology, 66, 981–986.

Koike, S., Masaki, T., Nemoto, Y., Kozakai, C., Yamazaki, K., Kasai, S., Nakajima, A., & Kaji, K. (2011). Estimate of the seed shadow created by the Asiatic black bear (Ursus thibetanus) and its characteristics as a seed disperser in Japanese cool-temperate forest. Oikos, 120, 280–290.

Kojola, I., & Laitala, H. M. (2001). Body size variation of brown bear in Finland. Annales Zoologici Fennici, 38, 173–178.

Kozarić, Z., Gomerčić, H., Huber, Đ., & Jukić-Brestovec, V. (1989). Histochemical observations on some muscles of the European brown bear (Ursus arctos L.). Veterinarski Arhiv, 59, 77–85.

Kumar, V., Lammers, F., Bidon, T., Pfenninger, M., Kolter, L., Nilsson, M. A., & Janke, A. (2017). The evolutionary history of bears is characterized by gene flow across species. Scientific Reports, 7, 46487.

Matson, G., VanDaele, L., Goodwin, E., Aumiller, L., Reynolds, H., & Hristienko, H. (1993). A laboratory manual for cementum age determination of Alaska brown bear first premolar teeth. Anchorage: Alaska Department of Fish and Game, Division of Wildlife Conservation. 56 pp.

McLellan, B., & Reiner, D. C. (1994). A review of bear evolution. Ursus, 9, 85–96.

Ngoprasert, D., Reed, D., Steinmetz, R., & Gale, G. (2012). Density estimation of Asian bears using photographic capture-recapture sampling based on chest marks. Ursus, 23, 117–133.

Pagano, A. M., Carnahan, A. M., Robbins, C. T., Owen, M. A., Batson, T., Wagner, N., Cutting, A., Nicassio-Hiskey, N., Hash, A., & Williams, T. M. (2018). Energetic costs of locomotion in bears: Is plantigrade locomotion energetically economical? Journal of Experimental Biology, 221, jeb175372.

Pritchard, G. T., & Robbins, C. T. (1990). Digestive and metabolic efficiencies of grizzly and black bears. Canadian Journal of Zoology, 68, 1645–1651.

Renfree, M. B., & Shaw, G. (2000). Diapause. Annual Review of Physiology, 62, 353–375.

Robbins, C. T., Schwartz, C. C., & Felicetti, L. A. (2004). Nutritional ecology of ursids: A review of newer methods and management implications. Ursus, 15, 161–171.

Sasaki, M., Endo, H., Wiig, Ø., Derocher, A. E., Tsubota, T., Taru, H., Yamamoto, M., Arishima, K., Hayashi, Y., Kitamura, N., & Yamada, J. (2005). Adaptation of the hindlimbs for climbing in bears. Annals of Anatomy-Anatomischer Anzeiger, 187, 153–160.

Sladek, J. (1991). Craniometrical characteristics of the western Carpathian population of the brown bear (Ursus arctos) and notes on its subspecific status. Folia Zoologica, 40, 215–229.

Stenvinkel, P., Fröbert, O., Anderstam, B., Palm, F., Eriksson, M., Bragfors-Helin, A.-C., Qureshi, A. R., Larsson, T., Friebe, A., Zedrosser, A., Josefsson, J., Svensson, M., Sahdo, B., Bankir, L., & Johnson, R. J. (2013). Metabolic changes in summer active and anuric hibernating free-ranging brown bears (Ursus arctos). PLoS One, 8(9), e72934.

Swenson, J. E., Adamič, M., Huber, Đ., & Stokke, S. (2007). Brown bear body mass and growth in northern and southern Europe. Oecologia, 153, 37–47.

Wagner, J. (2010). Pliocene to early Middle Pleistocene ursine bears in Europe: A taxonomic overview. Journal of the National Museum (Prague), Natural History Series, 179, 197–215.
Section Editor information
Copyright information
© 2019 This is a U.S. Government work and not under copyright protection in the U.S.; foreign copyright protection may apply
About this entry
Cite this entry
Huber, Đ., van Manen, F.T. (2019). Bear Morphology. In: Vonk, J., Shackelford, T. (eds) Encyclopedia of Animal Cognition and Behavior. Springer, Cham. https://doi.org/10.1007/978-3-319-47829-6_1711-1
DOI: https://doi.org/10.1007/978-3-319-47829-6_1711-1

Received:

Accepted:

Published:

Publisher Name: Springer, Cham

Print ISBN: 978-3-319-47829-6

Online ISBN: 978-3-319-47829-6

eBook Packages: Springer Reference Behavioral Science and PsychologyReference Module Humanities and Social Sciences