Ornithischia
Living reference work entry
DOI:
https://doi.org/
10.1007/978-3-319-47829-6_1174-1
Introduction
Ornithischian dinosaurs (Fig.
1
) form an extinct group of diverse megaherbivores that dominated the Mesozoic Era roughly between 200 million and 66 million years ago. This extensive clade includes the plated and spiked stegosaurs; the armored, spiked, and sometimes club-tailed ankylosaurs; the massive duckbilled hadrosaurian ornithopods; the thickly dome-headed pachycephalosaurs; the elaborately horned and frilled ceratopsians; and all of their respective basal relatives. Distinguishing features used to characterize ornithischians among other dinosaurs include a unique, midline jaw bone known as the predentary (forming the bottom half of the beak), a medially inset tooth row in most cases, and a caudally oriented pubis (a hip bone), among many others (Weishampel
2004
).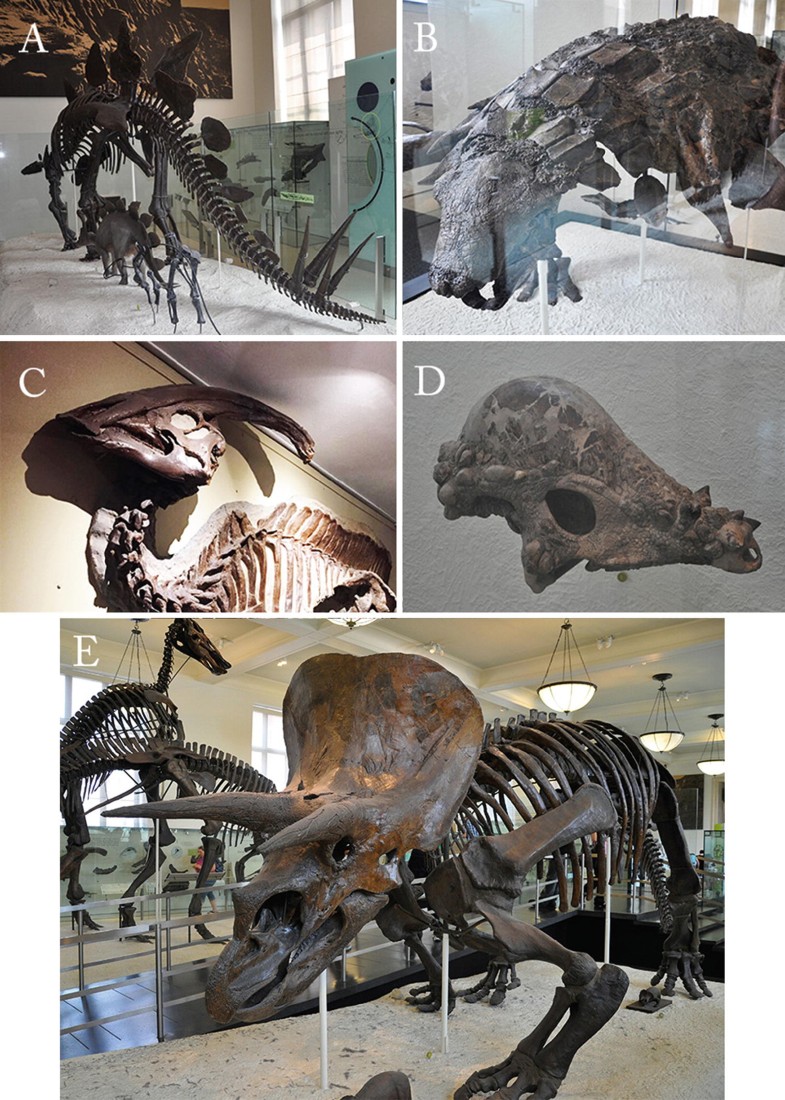 Copyright information
© Springer International Publishing AG, part of Springer Nature 2018
Section editors and affiliations