Definition
Biogenic methane is generated via a process called microbial methanogenesis, which is uniquely performed by methanogenic Archaea, the methanogens, namely several subbranches of Euryarchaeota on the 16S rRNA-based phylogenetic tree of life, i.e.,
Methanomicrobiales, Methanosarcinales, Methanococcales, and Methanobacteriales
(Pace
2009
). Microbial methanogenesis is the main terminal process of subsurface anaerobic organic-matter biodegradation (Head et al.
2003
). Therefore, methanogenesis is important in the global carbon cycle, contributing to the terminal mineralization of organic matter. Figure
1
provides a summary of processes (biological and thermochemical) and substrates (organic and inorganic) for methane generation in nature and clarifies associated terminology. Accepted synonyms: microbial methane.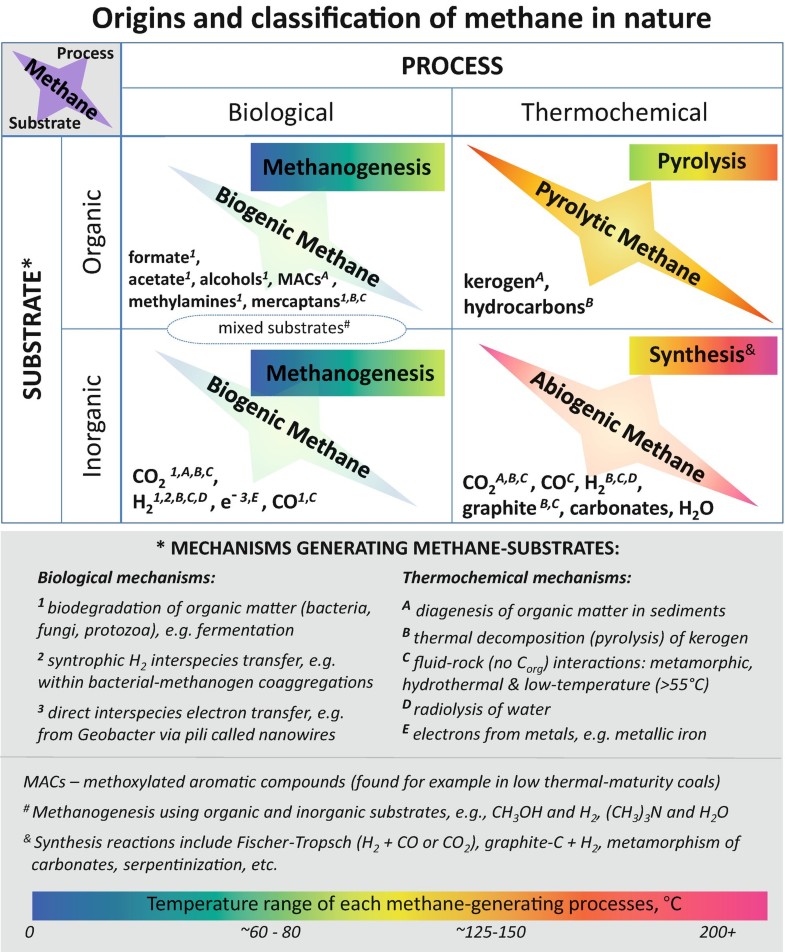 Copyright information
© Springer International Publishing AG, part of Springer Nature 2018