Strauss, Lotte (1913–1985)
Living reference work entry
DOI:
https://doi.org/
10.1007/978-3-319-28845-1_3957-1
Keywords
Polyarteritis Nodosa 
Mount Sinai Hospital 
Strauss Syndrome 
Beth Israel Hospital 
Pediatric Pathology 
These keywords were added by machine and not by the authors. This process is experimental and the keywords may be updated as the learning algorithm improves.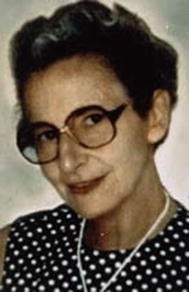 Date, City and Country of Birth
April 15, 1913, Nuremberg (Nürnberg in German), Germany
Date, City and Country of Death
July 4, 1985 (according to some indications, the place of the death was New York, USA)
History of Life
Lotte Strauss was born in Nuremberg, Germany, on April 15, 1913. She started her medical studies in Germany and completed them in Siena, Italy, in 1937 at the Institute of Bacteriology, where she already showed interest in laboratory medicine. She left Italy in 1938 because of the introduction of racial laws in Italy. In New York, she studied microbiology at the Beth Israel Hospital but decided to switch to pathology after meeting Sydney Farber, who described the disease known as disseminated lipogranulomatosis (Farber disease). Despite being a pathologist, he was also named "The Father of Modern Chemotherapy" (the Dana–Farber Cancer Institute was named after him). In 1941, her passion for pathology brought her to the Department of Pathology of the Mount Sinai Hospital in New York, at that time directed by Paul Klemperer. Paul Klemperer was an extraordinary teacher, whose clinical pathological conferences were attracting far wider audiences than the members of his own department.
At the Department of Pathology of the Mount Sinai Hospital, Lotte Strauss began an active collaboration with Jacob Churg (1910–2005), who had emigrated from Poland to America in 1936 because of the European political instability. Their collaboration would lead to the 1951 description of the homonymous Churg–Strauss syndrome, also known as "eosinophilic granulomatosis with polyangiitis" or "allergic granulomatosis." Meanwhile Paul Klemperer, who had a major influence on her life, encouraged her to concentrate on pediatric pathology and to become an expert in this field. So already in 1953, a pediatric pathology service was established for her at The Mount Sinai Hospital. Lotte Strauss was one of the pioneers in pediatric but also in perinatal pathology, the specialized branch of pathology that emerged in those years.
The year 1953 is also the year of the first publication of a seminal textbook for every pathologist who wanted to engage with pediatric and perinatal pathology. The book's name was Potter's Pathology of the Fetus and Newborn (later changed to "infant"). Edith Potter created almost on her own the new subspecialty of perinatal pathology, as she declares: "Most pathologists are not interested in babies, largely because adult pathology is so much more spectacular. For too many years, the concern was the mother. A baby's death was considered an act of God about which not much could be done."
Lotte Strauss was teacher at the Columbia University (1958–1966), consultant pathologist at the Elmhurst City Hospital, New York, and special consultant in perinatal pathology at the National Institute of Health. She received an honorary doctorate from the Augustin University in Peru. From 1966 until her death in 1985, she held the title of professor at The Mount Sinai Hospital.
Main Achievements to Medicine/Pathology
Lotte Strauss devoted all her activity to perinatal and pediatric pathology. She was particularly interested in the ultrastructure of the placenta in different fetal and vascular diseases, as well as in intrauterine infections. In 1965, she was one of the founders of the Society for Pediatric Pathology.
Despite that, she is best known for her collaboration with Jacob Churg in the description of "allergic granulomatosis." Strauss and Churg had seen two identical cases in their respective institutions. Reviewing the literature together, they found and collected 13 similar cases previously reported. All of them presented with asthma, fever, hypereosinophilia, and, to varying degrees, symptoms of cardiac failure, renal damage, and peripheral neuropathy resulting from vascular insufficiency in various organs. The syndrome they described showed widespread inflammatory cell infiltrates in the walls of vessels and in the extravascular collagenous tissues, including necrosis with eosinophilic exudates, severe "fibrinoid" necrosis, and proliferating granulomas composed of epithelioid and giant cells. They designated this change, and the accompanying syndrome, as "allergic granulomatosis," suggesting that the granulomas indicated a variant of polyarteritis nodosa.
Three years later, in 1954, Churg and Gabriel C. Godman, a pathologist at Columbia University, concluded that Churg–Strauss syndrome, Wegener granulomatosis, and microscopic polyangiitis were related types of vasculitis, all distinct from classic polyarteritis nodosa. All three typically affected small arteries, arterioles, capillaries, venules, and veins and might be associated with glomerulonephritis. Moreover, the three diseases did not show a deposition of immunoglobulins in tissue (hence the labelling pauci-immune) and usually typically demonstrated circulating anti-neutrophil cytoplasmic antibodies (ANCA) (hence tissue samples were no longer required for diagnosis). Although eosinophilia is nearly always seen, the classic features of vasculitis and granulomatous inflammation are not always present.
Lotte Strauss published almost 100 scientific articles and introduced a large number of young pathologists to the discipline. According to Stephan Geller in his bibliography about her, she was a warm and exceedingly thoughtful person, a meticulous pathologist, and a gifted and inspiring teacher.
References and Further Reading
Copyright information
© Springer International Publishing AG 2016