Azzopardi, John G. (1919–2013)
Living reference work entry
DOI:
https://doi.org/
10.1007/978-3-319-28845-1_3922-1
Keywords
Salivary Gland Tumor 
Paraneoplastic Syndrome 
Cushing Syndrome 
Neuroendocrine Differentiation 
Breast Pathology 
These keywords were added by machine and not by the authors. This process is experimental and the keywords may be updated as the learning algorithm improves.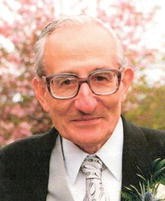 Date Country and City of Birth
June 25, 1929, Valletta, Malta
Date City of Death
June 25, 2013, London, G.B
History of Life
John G. Azzopardi was born in Valletta, Malta, on June 25, 1929. He started his medical training at the Royal University of Malta in 1942 "at the tender age of 13," during the Second World War. His hospital training was under wartime emergency conditions.
He qualified as M.D. in 1949, standing first in his year. Then he moved to England, where he spent the first years in junior house jobs in Sheffield, and then took up a scholarship to attend a course of pathology at the Royal Postgraduate Medical School (RPMS), Hammersmith Hospital, London.
He was appointed to the academic Hammersmith hospital staff and rose through the ranks from junior posts to lecturer, reader, and professor of oncology until retirement. Azzopardi never left the Hammersmith Hospital, apart from brief sabbaticals at the Armed Forces Institute of Pathology, Washington, DC (1960–1961), and 2 months at the University of Bologna (Italy) in 1972.
He also gave several well-received lectures in various European countries, and in 1975, he was invited to speak and give a slide seminar at the annual California Tumor Registry at Stanford University.
He has never compiled his CV: the reason given by those who have worked with him, "he was the sort of man that did not need one."
John G. Azzopardi died in London on June 25, 2013, and he has been laid to rest in Sliema (Malta).
Main Achievements to Medicine/Pathology
Experience can be merely the repetition of same error often enough
John G. Azzopardi was a general surgical pathologist. He wrote many papers on the Schwannian origin of myoblastoma; the mucin profile of salivary gland tumors; the genesis of adenolymphoma of the parotid in lymph nodes; the neuroendocrine differentiation in gastric, cervical, prostatic, and breast tumors; the paraneoplastic syndromes; the pathology of "non-endocrine tumors" associated with Cushing syndrome, the distinctive tumor entity of bone and soft tissue associated with acquired vitamin-D-resistant osteomalacia; and the occurrence of blue nevi in the capsule of lymph nodes.
His description of bronchial oat-cell carcinoma with DNA incrustation of the wall of blood vessels is still known as the Azzopardi's phenomenon.
However, Azzopardi's name is strictly linked to the breast pathology. His book Problems in Breast Pathology was published in 1979 (volume 11 in the series Major Problems in Pathology, Bennington JL). As of today, it is considered as the best and most insightful work on the morphologic analysis of breast tumors, a milestone which laid the foundation for subsequent publications to come. In his book the histological descriptions are combined with clear definition of the entities.
The critical analysis of the literature is presented in an admirable "reader-friendly" fashion. In the preface of the book Azzopardi states: "all the references, unless otherwise stated, have been read in their entirety, many of them more times than I care to remember." James Bennington (consulting editor of the series) predicted this book would become "an indispensable and timeless reference for all those who are interested in the surgical pathology of breast tumors". Thirty years later, an issue of Seminars in Diagnostic Pathology entitled Problems in Breast Pathology Revisited was written by some of those who had worked directly with him or had been influenced by his unique insights to the field.
Professor Azzopardi has been consulted by pathologists from all over the world. He provided expert opinion free of charge. For the pathologists that worked him, he was considered, "a fatherly teacher, a generous friend, and sometimes the target of one of his abrasive but well-intentional remarks."
References and Further Reading
Copyright information
© Springer International Publishing AG 2016