Abstract

In women, hair loss may entail severe psychological disturbance. Hence, diagnosis needs to be assisted by a quantitative assessment. In this chapter, two simple but useful noninvasive methods are described.

The pull test should be used first in any patient complaining of hair loss and indicates the severity of the disorder. The procedure consists in dipping the fingers into the scalp hair, in four different areas, and in counting the hairs that remain entrapped. Normally, only telogen hairs are shed and, in the adults, their number does not exceed four to five for the whole scalp. The hair number and the morphology of the hair roots suggest the diagnosis of non-scarring or scarring alopecias.

The wash test (modified) consists in washing the hairs in a basin after refraining from shampooing for 5 days. All hairs collected on the basin floor (properly covered with a gauze) are counted and divided into hair shorter and longer than 3 cm. The former are considered vellus hairs. The global number of shed hairs indicate the severity of hair loss (telogen effluvium when >100), while the percentage of vellus hairs indicates the severity of androgenetic alopecia. The method permits to diagnose the association of telogen effluvium with androgenetic alopecia and to establish which of the two disorders is more severe and requires to be treated first.

Though the two methods demand to be performed according to a strict standardized procedure, they are simple, cheap, noninvasive, and useful in the office.
Keywords
Wash test

Pull test

Noninvasive methods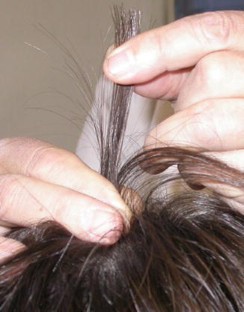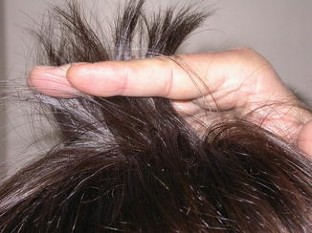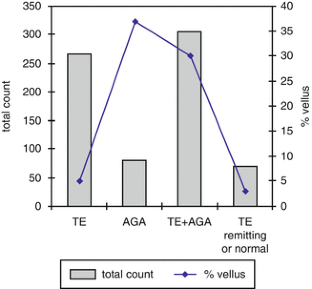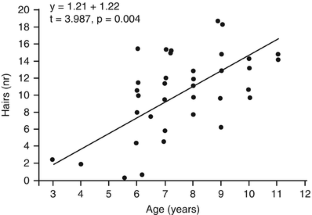 References
Camacho F, Montagna W. Trichologie. Madrid: Grupo Aula Médica; 1997. p. 101–2.

Delmonte S, Semino MT, Parodi A, Rebora A. Normal anagen effluvium: a sign of pemphigus vulgaris. Br J Dermatol. 2000;142:1244–5.

Guarrera M, Cardo PP, Rebora A. Assessing the reliability of the modified wash test. G Ital Dermatol Venereol. 2011;146:289–93.

Guarrera M, Fiorucci MC, Rebora A. Methods of hair loss evaluation: a comparison of TrichoScan(®) with the modified wash test. Exp Dermatol. 2013;22:482–4.

Quercetani R, Rebora AE, Fedi MC, Carelli G, Mei S, Chelli A, Poli E. Patients with profuse hair shedding may reveal anagen hair dystrophy: a diagnostic clue of alopecia areata incognita. J Eur Acad Dermatol Venereol. 2011;25:808–10.

Rampini P, Guarrera M, Rampini E, Rebora A. Assessing hair shedding in children. Dermatology. 1999;199:256–7.

Rebora A. Telogen effluvium revisited. G. Ital Dermatol Venereol, Venereol 2014;149:47–54.

Rebora A, Guarrera M, Baldari M, et al. Distinguishing androgenetic alopecia from chronic telogen effluvium when associated in the same patient. Arch Dermatol. 2005;143:1243–5.

Rebora A, Guarrera M, Drago F et al. Int J Dermatol 2016;55:e7–e10.

Rushton DH. Management of hair loss in women. Dermatol Clin. 1993;11:47–53.

Tosti A, Piraccini BM. Loose anagen hair syndrome and loose anagen hair. Arch Dermatol. 2002;138:521–2.
Copyright information

© 2015 Springer International Publishing Switzerland
About this entry
Cite this entry
Guarrera, M., Rebora, A. (2015). Hair Evaluation Method: Pull Test and Wash Test. In: Humbert, P., Maibach, H., Fanian, F., Agache, P. (eds) Measuring the Skin. Springer, Cham. https://doi.org/10.1007/978-3-319-26594-0_115-1
DOI: https://doi.org/10.1007/978-3-319-26594-0_115-1

Received:

Accepted:

Published:

Publisher Name: Springer, Cham

Online ISBN: 978-3-319-26594-0

eBook Packages: Springer Reference MedicineReference Module Medicine