Voronin, Vladimir Ivanovich (1890–1952)
Reference work entry
DOI:
https://doi.org/
10.1007/978-3-319-24237-8_561
Voronin, Vladimir Ivanovich (1890–1952) – a captain of the Soviet icebreaker fleet, polar explorer, and participant of many Soviet expeditions in the Arctic. In 1916, he graduated from the Maritime Academy in Arkhangelsk. He navigated as a navigating officer on several ships transporting cargoes in the Arctic Basin. In 1918, he became a sea captain of the icebreaker fleet. In 1926, he commanded the icebreaker "G. Sedov" and participated in the Kara Sea Expeditions as well as animal hunting campaigns in the White Sea. In 1928, he took part in the Italian expedition of U. Nobile on the airship "Italia" which was involved in an accident over the Arctic Ocean. In 1932, the icebreaker "Sibiryakov" under the command of V. became the first ship in history to pass through the Northern Sea Route in one navigation. V. commanded the steamer-ship "Chelyuskin" during its legendary expedition and wreck in 1933–1934. He was the captain of the icebreaker "Ermak" in 1934–1938. In times of the Great Patriotic War (1941–1945), he commanded the icebreaker "Joseph Stalin." In 1946–1947, he was the captain and director of the Antarctic Fleet of Whalers "Slava" and then of the icebreaker "Joseph Stalin" again.
V. gave his name to an island and a channel in the Kara Sea, which was discovered in 1930 during the expedition on the "G. Sedov," a cape on Novaya Zemlya Islands, as well as the Maritime Academy of the Order of the Red Banner of Labor in Arkhangelsk.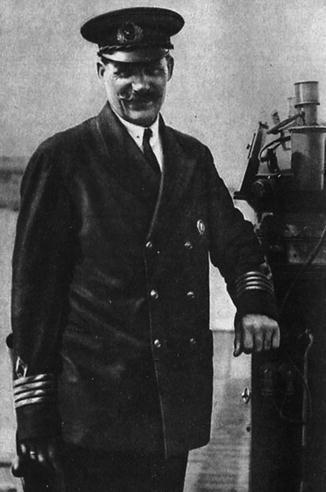 Copyright information
© Springer International Publishing Switzerland 2016