Sverdrup, Harald Ulrik (1888–1957)
Reference work entry
DOI:
https://doi.org/
10.1007/978-3-319-24237-8_509
Sverdrup, Harald Ulrik (1888–1957) – was a Norwegian polar explorer; geophysicist and oceanographer; member of Norwegian Academy of Science and US National Academy of Sciences; Professor of Geophysical Institute in Bergen (1926–1930), University of California (1936–1948), and University of Oslo (since 1949); and Director of Scripps Institution of Oceanography in California (1936–1948) and Norway Polar Institute (since 1948). In 1911 graduated from university and dedicated several years to meteorological investigation. In 1917 took a doctor's degree for PhD thesis on North Atlantic trade wind. In 1918–1925 was at the head of the scientific research of R. Amundsen's expedition on the "Maud" ship. Spent three winters in a row – near Chelyuskin Cape (1918/1919), having determined its exact location for the first time, near the Ayon Island (1919/1920), near Cape Serdtse-Kamen (1920/1921). S. conducted a thorough research and obtained an important data on water dynamics and the regime of the East Siberian Sea. In 1926–1928 was onboard the first nonmagnetic ship "Carnegie" in the Pacific and Atlantic Oceans. In 1931 headed scientific research in George Wilkins polar expedition on the "Nautilus" submarine, which reached 82°N. This navigation was the first attempt to use a submarine in the history of the Arctic Region exploration. In 1942 a monograph on oceans written together with Johnson and Fleming was published; it became one of the principal manuals for oceanographers all over the world.
S. is the author of over 50 works in Norwegian, English, and German languages. The books published in the Russian language are
Navigation in the "Maud" Ship in the Laptev Sea and the East Siberian Sea
(Leningrad, 1930) and
To the Ice in the Submarine
(Moscow, 1958).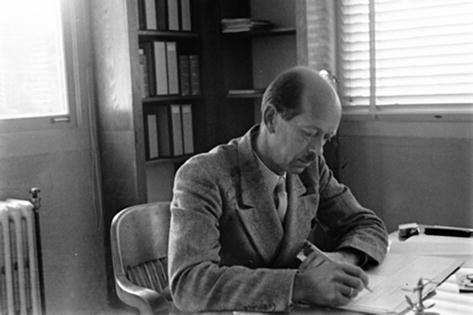 Copyright information
© Springer International Publishing Switzerland 2016