Stolbovoy
Reference work entry
DOI:
https://doi.org/
10.1007/978-3-319-24237-8_506
Stolbovoy – an island off the southwest side of the New Siberian Archipelago (the Lyakhovsky Islands group), in the eastern part of the Laptev Sea, the Sakha Republic (Yakutia), Russia. The length of an island is 48 km and width 8–9 km. The area is around 170 km
2
. The height is up to 222 m. The island is formed mainly of granite. The flora is represented by the Arctic tundra. The Semenovskoye Shallow is located west of S. I. – an area dangerous for navigation discovered by Soviet hydrographers in 1937. The landscape of the middle part of the island is slightly sloping hills 200 m high. In some places 30–40 m high, rocky cliffs of the coast plunge into the sea. Where flat and broad plains descend to the sea from hills in the center of the island, the coast is pebbled, low, and smooth. A number of small rivers go down into the sea along the plains. The biggest of them is the Surovetsky River up to 45 m wide in the mouth. The island was discovered and described in 1800 by Y. Sannikov. The island is part of the State Nature Reserve "Ust-Lenskiy." In 2010 the Arctic Controlling and Correcting Station of the Global Navigation Satellite System GLONASS/GPS was put into operation.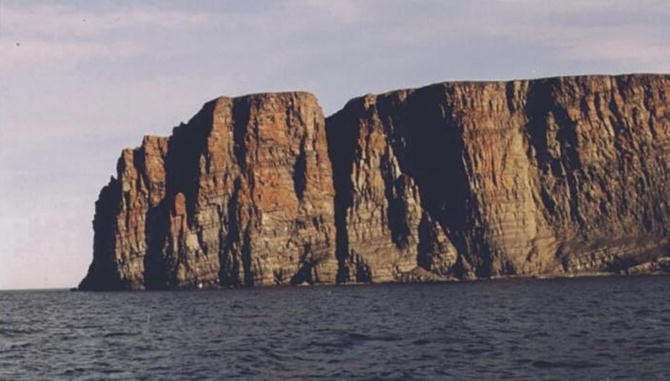 Copyright information
© Springer International Publishing Switzerland 2016