Ayon
Reference work entry
DOI:
https://doi.org/
10.1007/978-3-319-24237-8_49
Ayon – (former Sabadey, derived from the Chukchi word "ayo" meaning "human brain") (1) one of the biggest islands in the East Siberian Sea situated at the entrance to Chaunskaya Bay, Chukotka Autonomous District, Russia. In the west it is separated from the Kyttyk Peninsula by the Maly Chaunsky Strait, in the east – by the Sredniy Proliv (Sredniy Strait). The area is circa 2,000 km2; the altitude up to 65 m. The surface is slightly hilly, formed by loose stratum including minerals and ice. The island is dominated by Arctic tundra. The shores are not high, occasionally steep, and largely surrounded by foreshore. Consolidated pack ice can be observed throughout the year. A homonymous settlement and a polar station are situated on the island. Since 1983 the northwestern part of Ayon has been home to a natural landmark "Ayonskiy" (13 ha) established to protect the areas of relict tundra and steppe vegetation and endemic flora species. A Norwegian Arctic explorer H. Sverdrup found here the traces of the dwellings of the Onkilon, a mysterious tribe that used to inhibit the Chukchi Peninsula. In September 1919 the members of R. Amundsen's expedition on the ship "Maud" had their winter quarters close to the island, at the entrance to Chaunskaya Bay.
The island is believed to have been discovered in 1646 by a manufacturer from Mezen named Isay Ignatyev.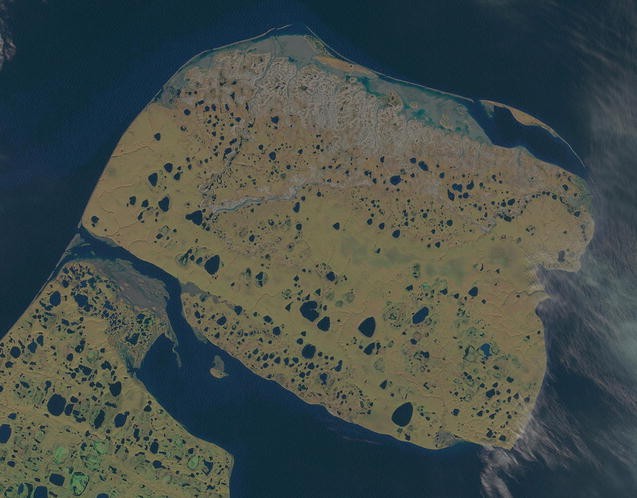 (2) a settlement at the entrance to Chaunskaya Bay, Chukotka Autonomous District, Russia, with the population of 450 people, 70 % of whom are the Chukchi. A polar station.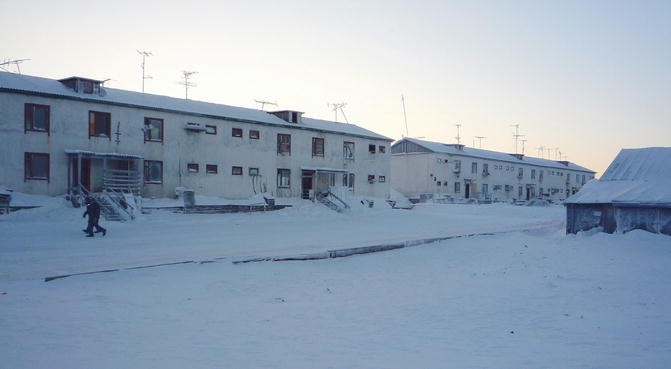 Copyright information
© Springer International Publishing Switzerland 2016