Sidorov, Mikhail Konstantinovich (1823–1887)
Reference work entry
DOI:
https://doi.org/
10.1007/978-3-319-24237-8_489
Sidorov, Mikhail Konstantinovich (1823–1887) – a gold producer, writer, and mining pioneer in the north of Siberia. The son of a merchant from Arkhangelsk. After graduating from gymnasium, he worked as a teacher in Krasnoyarsk. S. invested family money in the exploration of gold-bearing placers near Yeniseysk, got rich, and became the owner of 170 gold mines. A large fortune allowed S. to explore the Yenisei North and invest in the exploration of deposits of mineral salt, coal, graphite, iron and copper ore, gold placers, and agricultural development. In 30 years (1852–1882), 1.7 million roubles were spent on these purposes – a gigantic sum for that time. S. traveled along Kolyma and Chukotka; he visited the Lena, the Yana, the Angara, and Obdorsk (Salekhard), the Kola Peninsula. He initiated construction of the channel connecting the Ob and the Yenisei. In an attempt to facilitate the delivery of the Siberian riches to markets, S. took measures to use the Northern Sea Route: he financed hydrographic research in the estuaries of the Yenisei and the Ob and organized the expedition of P. I. Krusenstern on the schooner "Ermak," which in 1862 ventured to reach the Yenisei through the Kara Sea, but failed. In 1863 S. entered the Kara Sea on the steamer "Georgiy," which he bought, but thick fog stopped the voyage. S. established an inducement fund for a pioneer who would find a sea route to Siberia, and he promised a pud (16 kg) of gold to the one who would go along the northern end of Novaya Zemlya. In 1874 Scottish captain W. Wiggins on the steamer "Diana," funded by S., for the first time reached Gulf of Ob and further to the Dikson Island, and in 1876 on the steamer "Thames," he reached the Yenisei and went up to the Kureika River, where the steamer was loaded with graphite. The next year S's schooner "Utrennyaya Zarya" sailed from the Yenisei Estuary to Saint Petersburg. Along with other merchants, S. financed the expedition of N. A. E. Nordenskiold on "Vega" (1878–1879), which was first to travel polar route from west to east.
S. published over 50 works, including a scientific study "On Riches of the North Siberia Marginal Areas" (Saint Petersburg, 1873). S. died in Germany; his widow brought his remains to Saint Petersburg. S's services were recognized worldwide; he was elected member of the ten geographical societies.
The highest peak of Spitsbergen is named after S.; the map of the Krasnoyarsk Territory shows "Sidorovskiy Track" (the place where S. intended to make a channel between the rivers Turukhan and Taz).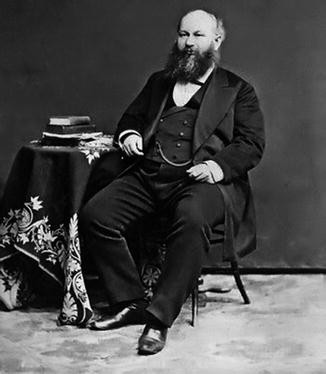 Copyright information
© Springer International Publishing Switzerland 2016