Shishmarev, Gleb Semenovich (1781–1835)
Reference work entry
DOI:
https://doi.org/
10.1007/978-3-319-24237-8_477
Shishmarev, Gleb Semenovich (1781–1835) – was a Russian circumnavigator and a Counter Admiral. In1804 he graduated from the Marine Cadet Corps. In 1805–1807 he conducted voyages in the Baltic and North Seas. In 1815–1818 he performed a circumnavigation with calls to Petropavlovsk and Unalaska Island as the senior officer of the brig "Rurik" under the command of the famous O. E. Кotzebue. He took part in the discovery and description of the Kotzebue Bay, Shishmaref Bay, Sarychev Island in the Kotzebue Bay, and Chukchi Sea and hydrographical surveys in St. Lawrence Bay, St. Lawrence Island, and the Aleutian Islands. In 1819 he was made a captain-lieutenant, and in the same year, he was appointed the commander of "Blagonamerennyi" sloop, included in the so-called North Division (the "South Division" consisted of "Vostok" and "Mirnyi" sloops under the command of F. F. Bellisgauzen and M. P. Lazarev), including "Otkrytie" sloop under the command of Lieutenant M. N. Vasiliev – the expedition with the objective to search for the way from the White Sea to the Atlantic through the Arctic Ocean. In 1819–1822 he performed the second circumnavigation with the calls to Kamchatka, Petropavlovsk, Unalaska Island, and Novoarkhangelsk. He participated in the survey of the southeastern coast of the Chukchi Sea, St. Lawrence Island, and Mechigmenskaya Bay. He was awarded captain of the second rank for this voyage. From 1824 till 1827, he commanded the fleet crew in Kronstadt and St. Petersburg and then "Imperatritsa Aleksandra" ship. In 1829 г., Shishmarev was made counter-admiral.
A bay and settlement in Alaska Peninsula, islands in the Care Sea, the passage (the Marshall Island), and a peak in the Antarctic (Queen Maud Land) were named in his honor.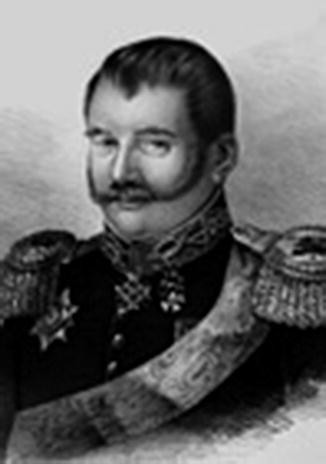 Copyright information
© Springer International Publishing Switzerland 2016